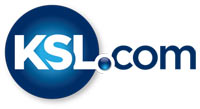 5 ways to protect yourself when buying a car
September 18, 2017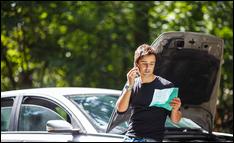 Some people love shopping for cars. Other dread it. In most cases, your attitude is likely based on the type of experiences you've had when buying vehicles in the past.
The car sales business has a reputation for disreputable practices. While there are many dealerships, salespeople and even private party sellers who are upright and reputable, there are some who are little more than land-based pirates.
Sometimes it is hard to tell the good ones from those who are trying to rip you off. The following tips can help tilt the odds in your favor the next time you are ready to shop for a new vehicle.
Odometer fraud
Rolling back a vehicle's odometer is a tried-and-true scam. Many buyers believe the advent of digital odometers made this type of fraud obsolete. Actually, digital odometers are even easier to manipulate, according to businessider.com.
"Unscrupulous people are reprogramming digital odometers using relatively inexpensive software and devices made for legally recalibrating faulty odometers," the site reports. "The NHTS estimates that consumers will lose billions of dollars to odometer fraud each year and up to one in 10 used cars sold may have had their odometers tampered with."
You can get a free odometer fraud check from CARFAX. You can also ask to see the car's maintenance records to look for mileage discrepancies.
Interest-rate games
The interest rate on car loans varies, depending on your credit history. Many buyers rely on a dealership to arrange the financing, but most experts advise shopping for financing before you start looking at cars, reports caranddriver.com.
It is common for dealerships to secure financing, then charge you a rate that is a percent or more higher, while pocketing the difference.
Working out the financing with a credit union or bank ahead of time gives you an idea of the rate for which you can qualify. Then, when you are sitting in the dealership with a finance manager who says past credit problems mean your interest rate will be higher, you'll know whether you have a better alternative.
Talk price, not payments
Because most people pay for cars over time, they often focus more on the monthly payments, rather than the overall price of a vehicle. That's a mistake because a dealer can hide extra fees, interest charges and other expenses in the monthly payment and spread them out over time. An extra year of payments can mean thousands of dollars in additional cost.
Online car scams
The internet opened vast new methods for buying and selling anything, including cars. It also created new opportunities for unscrupulous sellers to take advantage of buyers — especially when those buyers might not have an opportunity to personally inspect the vehicle before purchase.
Kelley Blue Book offers these tips for online buyers.
Use a reputable escrow service to execute the transaction.
Be wary of any vehicle priced well below its listed value.
Be wary about providing personal and financial information — offer only what is required for the transaction.
Be highly suspicious of any transaction involving a vehicle or seller in a foreign country.
Get a vehicle history report, which can provide insight into the vehicle's past.
Obtain and verify the seller's name, address and phone number.
Have an independent professional mechanic evaluate the vehicle.
Do your homework
Decide ahead of time what type of vehicle you want. Then, review sites like Kelly Blue Book to find out the value and range of prices for cars you like. Knowing what you want and how much you should pay can strengthen your negotiating position when you talk with sellers. If someone wants you to pay more than a vehicle is worth or wants to play pricing games, you'll know to walk away.
The tools available to car buyers today make the process easier than ever. By being prepared when you start the process, you never need to feel anxious about shopping for a vehicle.