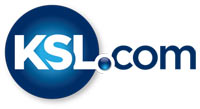 4 fun and tasty box lunches for your picky kids
August 24, 2017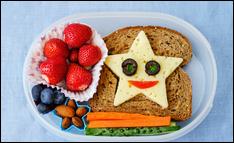 Back-to-school season is fast approaching. On top of new books, new clothes and new classes, you'll have to face another year of lunches. And if your kid is picky, this can be quite daunting. But with the right tricks and some fresh ideas, you can make lunchtime fun for everyone.
Check out these four tasty and kid-friendly meals that put some pizzazz back into lunchtime.
1. PB&J with a twist
Sometimes, kids just need a little variety to turn their everyday lunch into a treat. By shaking up your presentation, you can help your kids get excited about their food.
Instead of the usual square sandwich with a side of carrots and fruit, add some playfulness to lunchtime. For instance, in this cat bento box by Anna Yamamoto, the food becomes art.
Take a similar approach by cutting a PB&J (or whatever your child's go-to sandwich is) into a fun shape like a cat or dog. Use the leftover crusts and healthy sides like carrots and celery to add details like eyes, a mouth, and whiskers. With a pinch of creativity, you can help your kid get excited to eat (and sneak in some veggies while you're at it).
2. Homemade granola bars
Parents often find it difficult to offer their picky eaters healthy snacks. One of the best ways to keep your kids happy and healthy at lunchtime is to take their favorite snack and make it at home with healthier ingredients.
For example, most kids love a sweet granola bar, but store-bought versions typically have tons of added sugar. Instead, make your version at home with a healthy apricots, oats and almonds bar recipe like this one from Real Simple.
You could even invite your kids to help you bake them the day before. Getting them involved in the process can show them how fun cooking and eating healthy can be, and get them excited to try their creation.
3. Rainbow pizza
Sneak in some veggies with a fun and colorful rainbow pizza lunch. The concept is simple, but the results look amazing and are sure to get your kid excited to dive in.
Follow a recipe like this one from Babble, including vegetable toppings in each color of the rainbow — red, orange, and yellow peppers, green broccoli and purple cabbage and beets.
The mix of sweet and savory flavors makes for a rich and satisfying meal, while the vibrant colorful layers are fun and enticing.
4. Gummy worm apples
An apple a day keeps the doctor away, but what if apples keep your kid away from their lunch? Help your fruit-averse kid partake with pleasure by turning an ordinary apple into a playful joke.
Simply slice an apple across the middle and spread a small layer of peanut butter in the center. Then add a colorful gummy worm inside with its end sticking out. Place the other half of the apple back on top and you've got a funny Gummy worm apple that is sure to delight and surprise your child.
Making lunches every day for the health-food averse kid can be a challenge, but with a little creativity, mealtime can be fun again — for both of you!