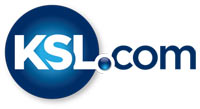 Annual telethon raising funds to help Utah kids in foster care
August 9, 2017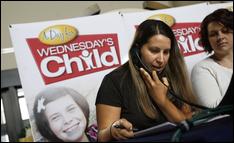 SALT LAKE CITY — KSL is hosting its annual Wednesday's Child telethon to help Utah kids in foster care find a permanent home.
KSL has partnered with the Adoption Exchange to raise money the Adoption Exchange needs to help foster children. You can read more about foster kids who need a home on KSL's Wednesday's Child page.
According to the Adoption Exchange, 4,666 kids received foster care in Utah last year and 702 of those kids were adopted.
Here are some more facts from Adoption Exchange about adoptions and foster care in Utah:
On average, boys wait longer than girls to be adopted
60 percent of the children adopted from foster care in Utah are ages five or younger
46 percent of children who are adopted from foster care are adopted by their foster parents
9 percent of children age out of foster care in Utah every year
Nationally, 20,000 children age out of foster care every year without being adopted:

50 percent of children who age out will be involved in substance abuse
17 percent of women will become pregnant within the first 2 years
40 percent will experience homelessness
60 percent of males will be convicted of a crime
60 percent will be chronically unemployed

The Adoption Exchange has connected 8,500 foster children with adoptive homes since opening in 1983
You do not need to own your own home or have a large income to adopt from foster care.
Single parents can adopt
Married, same-sex couples can adopt
Adopting from foster care really does not cost anything
Children are never too old to be adopted
Parents have credited "Wednesday's Child" segments to leading them to adoption.
"We just happened to see the 'Wednesday's Child' of someone that we felt we wanted to be part of our family. We weren't looking at adopting. We weren't looking at fostering. We weren't looking and doing any of that. We just saw his video and felt he needed to be part of our family," said one parent.
After watching "Wednesday's Child," one parent said she "felt like I needed him in my life."
People can donate online via ksl.com, adoptex.org or by calling 801-575-HOPE.