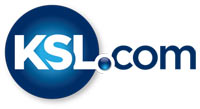 Should you accept help from a stranger when pulled over?
July 21, 2017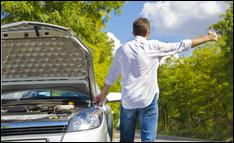 While roadside emergencies seem unlikely, they happen more often than you may expect. Earlier this year AAA predicted it would assist an estimated 7 million Americans on the road this summer alone.
Unfortunately, it can take some time for that assistance to arrive, and it's in these situations when strangers might offer their help. Whether to accept that help is up to you, and you must use good judgment in these instances.
Before making any decisions, it's important to get situated. Consumer Reports suggests making your vehicle as visible as possible, displaying a distress signal, and waiting inside the car with the doors locked. Staying inside a locked car is a practical way to stay safe from unwanted attention and extreme weather.
There are a few other things to consider in this situation:
Is the car pulled over on a well-lit road?
Is there a lot of traffic?
What time of day or night is it?
Are you close to a town or in the middle of nowhere?
If you find yourself on a road with a lot of traffic during the day, there are pros to accepting help from a stranger with good intentions. While it is helpful to have the proper tools to deal with vehicle problems, you might not have any in your car. In this instance, a helpful stranger might be able to provide the necessary tools to get the car going.
This can also prove helpful for medical emergencies, tire changes, jumping a car and so on. Whenever there's a situation that requires another person's help, or tools that may be unavailable, a kind stranger can come in handy. In some cases, accepting help from a stranger is more convenient than waiting for other services to arrive.
Unfortunately, there might be instances where a driver is offered unwanted help. This could occur late at night on an empty road. In these situations, it is best to stay in a locked car until help arrives. If an unwanted stranger approaches, you can roll down your window and explain you don't need assistance, or simply ignore the person.
As mentioned before, these situations are circumstantial, so it's important to use good judgment. Assess the situation, determine how serious it is and go from there.
Have a plan, and be prepared for any circumstance. If a personal injury occurs, contact Robert J. Debry & Associates. They're ready to help.