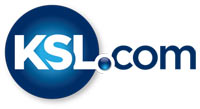 Summer's bummers: 3 dangers lurking in your backyard
June 30, 2017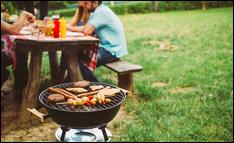 Summer is a wonderful time to get outside to enjoy nature and the beautiful weather, but it may not be as carefree as you think. Stay safe this season by watching out for these common risks right in your backyard.
1. Fun in the sun
Beautiful sun-filled days are one of the best parts of the summer, but too much of a good thing can be dangerous. Sunburns are a common side effect of fun in the sun, but they're nothing to make light of.
Sunburns are the result of too much exposure to UV light, and they can cause serious injury, including severe burns, eye damage and even skin cancer. In fact, UV rays are the No. 1 cause of skin cancer, so it's important to stay protected when you go outside.
This means covering up any exposed skin, wearing sunglasses (your eyes can get sunburned too!) and using sunscreen whenever you head out. For the best protection, apply broad-spectrum sunblock with an SPF of 30 or more and reapply every two hours and after swimming. Keep in mind that as much as 80 percent of UV rays pass through clouds, so you're not off the hook when it's cold or overcast. By covering up and wearing sunblock, you can prevent sunburn and significantly reduce your risk for cancer.
2. Fire pits
Warm nights by the fire roasting marshmallows and telling ghost stories can feel like a dream. But if you're not careful, that dream can turn into a nightmare. Practice proper fire safety habits whenever you enjoy a fire in the backyard, camping or at the beach to ensure you and your family are protected.
The U.S. Fire Administration recommends the following:
Keep the fire pit at least 3 feet away from the house or anything that can burn
Use a fire screen to prevent sparks from floating out
Always completely douse the fire before leaving the pit
Many don't realize that a fire pit's embers can stay hot up to 48 hours depending on the weather and fire pit conditions. This can be particularly dangerous when beach camping, where sand traps the heat. If the pit is covered with sand and you haven't completely doused the fire with water, someone could accidentally walk through the pit and get severely burned.
Be sure to teach your kids about fire safety and warn them to keep a safe distance from a fire pit after use to prevent burns or other injuries.
3. Ticks and mosquitos
Bugs are understandably one of the more annoying parts of good weather, but they aren't just a pain in the neck; they can also pose a real health risk. Both ticks and mosquitos can carry and transmit disease to humans, so it's important to know how to protect yourself.
Mosquitos typically breed in warm, swampy areas like marshes, ponds and rivers. According to the Centers for Disease Control and Prevention, mosquito-borne diseases include:
Zika
West Nile Virus
Malaria
Dengue fever
Yellow fever
While most of these diseases hold the greatest risk outside the U.S., some pockets of the country have had outbreaks, so you should stay up to date on insect control in your area. This is especially important for women who are pregnant or nursing, where the associated risks of infection can be more serious. For best results, use an EPA-registered repellent.
Similarly, ticks can carry a real punch when it comes to transmitting diseases. These include
Lyme disease
Rocky Mountain Spotted Fever
Encephalitis
Even if you aren't prone to traipsing through tall grass or wooded areas (where ticks thrive), your dog probably is. Always check for ticks on both you and your furry friends after spending time outdoors. Even if you are bitten by a disease-carrying tick, regular tick checks will help you catch the bite early, which may prevent some infections or at least help you get treated as soon as possible.
Use insect repellent anytime you plan to spend time outdoors, especially if you are hiking or heading out during peak exposure times. And be sure to check your local or state health department for information on insect risks in your area.
The outdoors bring added risks to your summer enjoyment but don't let that get you down. By keeping informed and making smart choices, you and your family can have fun and stay safe all summer long. For more information on how you can protect yourself this season, reach out to the professionals at MountainStar Healthcare.