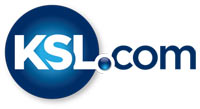 How to get all the dental expertise for a fraction of the cost
May 24, 2017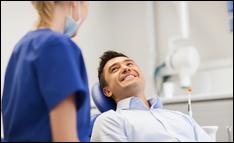 Daniel Singh knew he needed a kidney transplant. He also knew he had a history of dental problems. However, he had no idea that the two issues would eventually collide.
"I've always had problems with my teeth. It runs in the family," Singh said. "But I didn't expect my social worker to tell me I would need to get them fixed before I could have my surgery."
Surprisingly, Singh's story is not that uncommon. Dental health is often an obstacle for people on the transplant list. In order to be healthy enough for a transplant, the body needs to be free of infection. Oftentimes, those infections are found in the mouth.
"Patients awaiting transplants are often so sick that their dental care has been ignored," said Jeffrey Campsen, MD, a transplant surgeon with University of Utah Health. "By the time they are being evaluated for surgery, they may need teeth pulled or abscesses drained. In some cases, we find that the bone has actually become infected."
The need for dental work isn't the only hurdle that transplant patients need to overcome. The cost of it can be a barrier as well. While most people facing transplants have medical insurance, they may not have dental insurance. Also, the other bills associated with their illnesses may be so overwhelming that they don't have the resources to pay for dental care. That is where Singh found himself when the dentist told him what it would cost to get his mouth in shape for surgery. "He wanted like $30,000 to fix everything," Singh says. "I laughed out loud at him."
So, how is Singh now three months post-transplant and not paying off massive loans? That's where the University of Utah General Practice Residency comes in.
"Daniel was referred by the transplant program because he had multiple dental concerns and issues," said Craig Proctor, DDS, an associate professor at the U of U School of Dentistry. "We were able to work out a plan in which the financial difference was huge – allowing him to get his kidney transplant."
The plan centered on having the majority of the work performed by dental residents. These aren't novices but rather licensed dentists who have graduated dental school and are now doing a year of work in the hospital clinic to improve their skills.
"Daniel's case gave them a chance to work on a patient with a complex medical history," said Bryce Williams, DDS, the associate professor who oversaw the work. "They had to evaluate the medications used that could, in his case, have an adverse reaction."
The team worked closely with Daniel to determine the course of action to take. Due to the fact that his teeth were badly decayed, it was decided that most of them would be removed and replaced with implants and dentures.
"There are times when you can try to be heroic and try to save badly damaged teeth," Williams said. "However, in working with Daniel, the residents learned he would rather have them removed and move forward. They agreed to that course of action in order to comply with his wishes."
As they moved forward with the extractions the students found the anatomy of Daniel's mouth presented special challenges – ones they likely would not have encountered until later in their careers.
"He had very large bones in his jaw that needed to be removed in order to complete the work," says Williams. "Residents rarely encounter those. I was able to walk them through the removal. It was very interesting for them."
The residents worked on an interesting case and improved their skills, and Daniel got his dental work done for a fraction of the price in time for his transplant. And all of his care was performed on the same campus as the transplant team. "Our unique setup – having this dental clinic at our disposal — made this all possible," Campsen said. "It was such a relief for all involved."
Daniel's experience with the dental school isn't over yet. As his health improves, he will return to have permanent implants placed for his dentures. And the transplant team is hopeful that he will be the first of many patients they share with the dental school.
"We are so lucky to have all of these young dentists eager to work on people," Campsen said. "This partnership will make a huge difference in the lives of our patients moving forward."
Interested in receiving dental care for a greatly reduced fee? Request an appointment at the University of Utah School of Dentistry by calling 801-58-SMILE (801-587-6453).