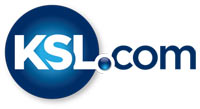 ER alternative? An after-hours injury clinic that doesn't cost an arm and a leg
January 11, 2017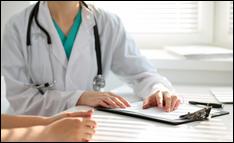 When Sam Klemm began experiencing pain in her elbow she knew she had to see a doctor. She had fallen hard on it about two weeks before and since then pain and swelling had been slowly building. But while Sam knew she needed help she also knew two things: that her injury wasn't serious enough to go to the emergency room, and that an urgent care wouldn't be able to give her the care she needed. "One of the little box medical places wouldn't have worked for me," she says. "Likely, all they would have done was referred me to an orthopedist."
Klemm figured the best thing to do would be to call the University Orthopaedic Center and begin the wait for an appointment with a specialist. That's when she found out there was another option – the Orthopaedic Injury Clinic. "The nurse told me to be there at four o'clock. No appointment needed," Klemm says. "I was there at four, I was seen a little bit after four, and I was out the door by five."
New model of care
The Orthopaedic Injury Clinic is a new model of care perfect for people in situations like Klemm's. It is an after-hours walk-in clinic, open Monday through Thursday from 4 p.m. to 8 p.m., and Friday from Noon to 6 p.m., providing care for patients with acute musculoskeletal injuries. "We see anyone with an injury or pain that has been present for less than three months," says Joy English, MD, the Medical Director of the Orthopaedic Injury Clinic. "What we are seeing most often though are injuries that have been present less than a day or so. We are able to help these people avoid long waits in the emergency department and get the specialized care they need."
That care includes everything a patient will need for treatment. There is no having to go see another doctor for a splint or a cast. "You should receive definitive care from the minute you walk in the clinic to the minute you are discharged," says English. "If you need to be splinted, casted, given a boot, crutches or a cane, or set up for a procedure, we will get that scheduled – or even performed – depending on the nature of your situation."
What if you require hospitalization?
Even if a patient requires hospitalization, that can be handled through the clinic. "I have seen patients with significant fractures and had them directly admitted to the hospital," says English. "They bypass the ER altogether but still get the same great care."
Since the injury clinic specializes in orthopaedic injuries patients can be assured they're being seen by experts trained in these sorts of injuries. There is no guessing at a potential problem, or waiting on a consult from a specialist. Another benefit to this specialization? Patients know other patients are only being seen for orthropaedic concerns as well. "So you're less concerned about getting sick from others in the waiting room," says English. "This is especially important during the current flu season."
Lower cost
The clinic not only helps people avoid long emergency room waits and risks, but high emergency room costs as well. Each patient is billed according to their insurance for a specialty clinic visit and services while at their visit. "It really ends up saving people time and money in the long run," says English.
Klemm says she got top-notch care she wouldn't have gotten in such a timely manner otherwise. "I think I got more specific care," she says. "They've treated me very well."