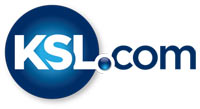 Ex-USC linebacker appears in Utah court to face rape charge
September 30, 2016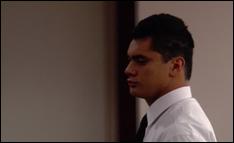 SALT LAKE CITY — Osa Chad Masina, a former Brighton High football star and now suspended USC linebacker, made his first court appearance Friday on charges of raping a woman in Cottonwood Heights.
Masina, 19, appeared in 3rd District Court in a white shirt and tie as he waived a reading of the charges against him. A scheduling conference was set for Oct. 14. He is charged with forcible rape and two counts of forcible sodomy, all first-degree felonies.
Masina is also under investigation on allegations he sexually assaulted the same woman, a 19-year-old friend, while she was visiting him at the University of Southern California in Los Angeles. But Masina's attorney, Greg Skordas, said Friday he does not expect criminal charges will be filed in that case because there isn't sufficient evidence to back them.
"I haven't been told anything on the record about the California case, but I've been told generally and been led to believe generally there won't be charges filed on anything that happened in California," Skordas said.
Though he stopped short of calling the encounter with the woman in Utah consensual, Skordas said, "My understanding of the conduct of what occurred here wouldn't have constituted a crime under Utah law."
He added: "I think that the difference in accounts of what happened are maybe not as distinct as you might think, but I think the way both individuals perceived things is quite different."
Following a night of partying in Cottonwood Heights on July 26, the woman told police she left with Masina and two other men to get something to eat, feeling "not all there" and falling asleep in the car. When they returned to the party, she said Masina asked her which couch she wanted to sleep on.
The woman said she doesn't remember answering but fell asleep and awoke "to find Masina on top of her," according to the charges. She said she was in pain but unable to move.
She told police she woke up later and Masina was forcing oral sex, the charges state.
Masina later police he had engaged in sexual activity with the woman that night. The woman said she "did not agree to engage in sex acts and was in no position to do so," according to court documents.
The woman suffered lacerations and damage to the porcelain crowns on her back teeth, according to police.
In the California case, the woman told police she went to Los Angeles on July 14 to "hang out" with Masina and together the two consumed Xanax and wine, according to a search warrant affidavit filed in Los Angeles. They went to a fellow football player's off-campus apartment and smoked marijuana, the woman told police, and she reported that both men sexually assaulted her, the warrant states.
The woman said she was told by an ex-boyfriend that Masina had sent him a video of that assault through the social media app Snapchat, according to the warrant.
Skordas said Masina is "doing all right" in the wake of the allegations.
"Obviously it's been very, very difficult for him to be out of school, to be out of football, to be facing these kinds of allegations," Skordas said.
Masina's next hearing may also address the $250,000 bail his family posted to secure his release from jail earlier this month, he said.
Masina has been placed on "interim suspension" from USC. He was ordered to vacate his on-campus housing and may not return to campus without permission and an escort.

Email: mromero@deseretnews.com Twitter: McKenzieRomero