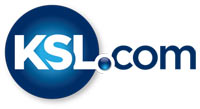 BYU faculty member helps create new American Girl doll
August 18, 2016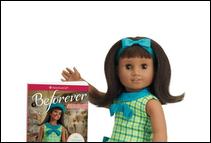 PROVO — A new American Girl doll celebrating the civil rights era set for release later this month came together with a little help from a BYU faculty member.
The doll, a part of the American Girl BeForever series, features the story of Melody Ellison, a fictional character, set in Detroit during 1963 and 1964. While Melody isn't real, the setting of her story is — a panel of historians spent the past two years making sure her story could be historically accurate.
Rebecca De Schweinitz, associate professor of history at BYU, was among the six-member committee that helped piece together the setting for Melody. The committee helped advise author Denise Lewis Patrick, as she wrote Melody's story.
In addition to making sure her story could fit that of a girl growing up in the 1960s, the committee helped advise everything from hairstyle to outfits and accessories in a way that would make her as realistic as possible for the time period.
"They really wanted to make sure that Melody and her story reflected the experiences and contributions of real-life young people in movement history," De Schweinitz wrote in an email to KSL.com.
The Melody doll comes with a three-book set. The story is based off the Motown music scene and growing up in the 1960s civil rights era, according to the company's website. It's voiced by Sanaa Gray, who won an audition to be the doll's voice.
In a promotional video posted by American Girl, Lewis Patrick said she hoped that the doll and the associated story sparks a desire for community involvement.
"Melody does evolve in her understanding of fairness and equality because she learns to think about it in terms of others and of larger groups of people than just her family or herself and her friends," Lewis Patrick said in the video.
De Schweinitz was tabbed for the project in 2014 by a research historian for American Girl. It's a topic she's familiar in, with her specialties primarily in childhood, African-American and U.S. women and gender history. In 2009, she released a book about how children affected the civil rights movement. She said she was "excited" when she received the call from the company about the project.
Much like Lewis Patrick, she said the story resonates with children and their ability to affect the world.
"I hope reading Melody's story inspires kids to learn even more about the vital role of young people, just like themselves, in the civil rights movement," De Schweinitz said. "Even more, I hope that it inspires them to recognize their own political potential. I hope they'll look for how their particular circumstances and talents can be used to make a difference."
However, creating a children's doll that is dealing with some of the racial and political topics of the 1960s isn't the easiest task. While that may be a difficult hurdle, De Schweinitz said that she believes the committee and Lewis Patrick were able to piece together a doll that accomplished the task of telling a realistic story in a sense appropriate for children.
"As both a scholar and the mom of young girls, I was super happy with the way her story tackles some hard issues in sensitive, age-appropriate ways and really helps open up a nuanced understanding of the history of American racism and the civil rights movement," De Schweinitz said.
The doll hits stores Aug. 26, and De Schweinitz said she will fly out to a celebration of its release in Detroit the weekend of the release.
Though it is a fictional character, it does provide an example of how children can impact the world, which De Schweinitz said isn't limited to just the past.
"I'm excited for girls to have Melody as an example of courage and determination; someone who acts with integrity and does hard things," she said. "I love the strength of her family and how her family and family stories help her be resilient. I love that this character teaches them that girls (and boys) just like them made a difference in history and that they can, too. Children matter in history. When young people see that, it helps them see their own power to transform the world around them."