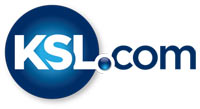 Exploring the sounds of science in Utah's landscapes
December 16, 2015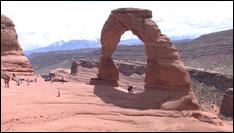 SALT LAKE CITY — What does science sound like? A new piece commissioned and premiered by the Utah Symphony this December offers some answers.
Contemporary composer Nico Muhly wrote "Control: Five Landscapes for Orchestra" after experiencing some of the state's most scenic areas.
"The idea of co-existing with the landscape is always one of control," said Muhly. He heard sounds in Utah's stunning landscapes he believed a symphony could re-create. "Large vertical structures of piles of strata, that's super musical to me. That's how you organize sound," says Muhly.
Glenn Prestwich is a chemistry professor at the University of Utah and president of the Sounds of Science Commissioning Club. Muhly's composition struck a chord with Prestwich. He says, "I figured that's science. We experience science every day when we go to the landscapes of Utah."
Prestwich believes strongly that there is a "very interesting overlap between the kinds of ways scientists and engineers think and the way musicians think." And he feels Muhly's piece "does exactly that. It starts with big things and then it ends up with red dust."
From imposing landforms to red dirt, "Control" takes audiences on a tour of the science behind the scenery. "It's also creating and opening up new ideas and new perspectives on how we listen to sounds," says Thierry Fischer, Utah Symphony music director.
It is the kind of inspired composition that Fischer hopes will bring new audiences into the symphony. "It almost comes like a surprise and then we attract new people, new audiences," says Fischer.
Josh Higgason is a media designer who worked with Muhly to create a video to support the composition. "It changes the way that we listen so that we don't listen in a passive way now, we're a little more engaged," says Higgason.
The audience is engaged, not just in the sounds of Utah's landscapes, but also the visual backdrop created by Higgason. "Because these landscapes are so unique. You can go anywhere in the world and you won't find anything that looks like this," says Higgason.
Subtle, slow-moving images are projected on bleached canvas during performances of "Control," so they won't distract the audience from the main attraction. "Half the excitement of being at the orchestra is seeing the violin players go, and the drummers start playing," said Higgason.
There are also musicians playing a unique instrument called a geophone. Muhly says, "This instrument, which is essentially a frame drum filled with kind of stuff (earth-like material) and it sounds like earth moving."
Muhly describes the geophone's effect as "one of a kind of minor landslide and it appears a couple of times in the piece, and it's very subtly deployed."
It is much like the subtle geology Prestwich describes as "uplift and erosion," and chemistry that he likes to think of as "changes in color which go from white to magenta to purple to green to red and pink," and biology that the chemist says "turns big rocks into piles of tiny dust."
It's all the science that inspired Muhly to write about Utah's unique landscapes and their relationship with the people who interact with them. "A more poetic kind of relationship between the science of how the land works and the science of how we use it and the musical world of this piece," says Muhly.
The premiere performance of "Control" in early December was recorded. It will be part of a CD that includes all three works by American composers that were commissioned by the Utah Symphony during the celebration of its 75th season. The CD is scheduled for release in March 2016.