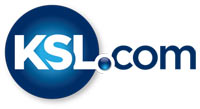 Utah startup offers new hope for treating orphan diseases
February 9, 2015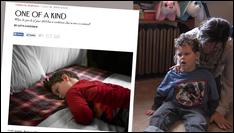 SALT LAKE CITY — More than three years ago, Bertrand Might was the first documented case in medical literature of a rare genetic disease that disrupts the development of his brain and nervous system.
For his parents, Christina and Matthew Might, finding out what was wrong with their son was a long and frustrating journey.
"It was like walking around in the dark for the past seven years," she said. "You're on an island, completely alone. I wouldn't wish it on anybody."
Now, 23 other cases of Bertrand's disease have been identified worldwide.
The boy's diagnosis was tough enough, but finding treatments was an even bigger challenge and an extremely expensive one for the Might family. Christina Might said, "now we know there are certain drug targets that potentially might help our son, but imagine if we had gotten that information two years sooner. What an impact that would have had on his development."
For the Mights and families like them, welcome to the future.
A University of Utah startup company called Recursion aims to have an impact on orphan diseases in a very different way. In a 10-foot-by14-foot room and some adjoining labs the company rents, the view is not unlike the early Silicon Valley garages. But like those cramped quarters, small things eventually grow into bigger things.
Recursion uses existing technology to model rare diseases in cells, then uses computer screening of existing drugs and compounds already in use for more common diseases to see if they might work for specific orphan diseases. Instead of developing expensive bio-chemical screens and assays that take years, this new Utah startup company does it rapidly and for less money.
For the Mights, it's an open door that families with rare diseases have never had before.
"These big pharmaceutical companies could be sitting on cures already, it's just that they don't know it. We don't know it. But through a company like Recursion, we can find out which of the compounds they have could act like cures for many rare diseases," Matthew Might said.
CEO Christopher Gibson foresees Recursion forming potential partnerships with the big boys.
"Instead of studying one disease, we're studying hundreds simultaneously," he said. "If you can extract some of the essential changes in human cells that describe a particular disease, it's a fantastic model to use in trying to discover drugs that could treat that disease."
Through sophisticated custom-designed technology, Recursion's computerized process is ingeniously simplistic. Researchers take measurements and pictures of lots of different normal cells — introduce a rare disease until the cell becomes abnormal — then test drugs and compounds until the cell heals and returns to normal.
For families like the Mights, "if you could find a drug that may make my son's cells start to look normal — that could be the therapy. That could be it," Matthew said.
There are eight researchers currently on Recursion's team, plus advisers, including University of Utah Health Sciences' Dean Li. It was Li's lab where Gibson and colleagues first started kicking around ideas for a spinoff company. "I think the pressure on the pharmaceutical companies is intense. They know there's a need to streamline and outsource," Li said.
The Recursion team members have diverse backgrounds and expertise, all united, they say, in wanting to do something meaningful — to profoundly affect families with rare diseases. Gibson said, "we're going to leverage all of the work that the biggest pharmaceutical companies in the world have been doing for the past 30 years and help them find ways to get those drugs across and into the end zone."
It's an end zone that's been too long ignored, but is now the future within a new arena called precision medicine.
Recursion's goal is to trigger the development of 100 new orphan drugs within the next 10 years. The company has applied for a $1.4 million grant from the National Institutes of Health. If the team gets it, that funding would boost the screening to hundreds of more drugs for the treatment of 2,000 rare diseases.