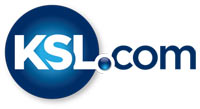 KSL Investigates: Vague Facebook content standards frustrates users
February 4, 2015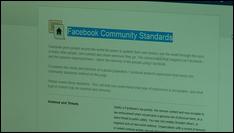 SALT LAKE CITY — More than a million Utahns — almost one-third of the state's population — are Facebook users. Some are frustrated with the social media giant's response to their complaints about inappropriate content, and they asked KSL Investigators to look into Facebook's community standards and how they are enforced.
Log on and take a stroll through the Facebook community of almost 1.4 billion users and you may stumble onto some things that offend you.
"The amount of offensive content posted to a site like Facebook daily is actually kind of overwhelming," says Dr. Matthew Might, an associate professor in the University of Utah's School of Computing.
The KSL viewers who contacted us had a variety of complaints. One was disturbed about what she claimed to be a violent video of a woman being shot in the head. She reported it to Facebook.
Another user complained to Facebook about a sexually explicit advertisement that offended her.
Yet another viewer asked Facebook to take down a post about a National Shaken Baby Competition.
They were all surprised when Facebook denied their requests to remove the posts saying they "did not violate the Facebook community standards."
KSL Investigators tested the site's complaint system using the same explicit ad that our viewers reported. We got a response in about 30 minutes that the post would not be removed.
Angela Page is a wife and mother of six. She is also president of the Utah organization called Women for Decency. Her priority is keeping sexually explicit and pornographic material away from children. At this point, Page thinks "parents have to be aware that even though there are standards set by Facebook, Facebook is not enforcing those standards." She tells parents to "give Facebook continual feedback."
Page is talking about Facebook's community standards that are posted on the social media site. It outlines content that "may" be removed, but there is no guarantee it "will" be.
She said the question is whether or not Facebook is being "timely in removing the inappropriate media and also acknowledging that it is inappropriate."
Might said complaints like the ones KSL received are screened by computers and humans, but what's offensive to you may not offend others or be found to violate Facebook's standards.
"Facebook is really a community of communities. There's so many different communities on Facebook, each with their own potential set of standards or interpretation of those standards. It becomes very difficult to police," Might said.
In an email response to our questions about its community standards, Facebook said "it is a challenge to maintain a set of standards that meet the needs of its diverse community." Facebook told us it works "hard to strike the right balance between enabling expression while providing a safe and respectful experience." Facebook also said it "teams working around the world 24/7... that personally review the reports that come in."
Page believes users can work toward increasing Facebook standards by continuing to flag content users deem inappropriate.
"If you do flag something and it is not removed, continue to flag it and then continue to tell Facebook that you want them to uphold the standards that they've already written," Page said.
If you'd like to report something you find offensive on Facebook, click the drop-down menu and click "report post." And you don't have to unfriend someone just because a post you don't like from their feed winds up on your feed. Instead, click "I don't want to see this," from the same menu, and it should help to solve the problem now and down the social media road.