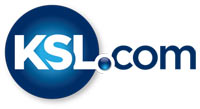 Another man dies as result of wrong-way driver; girlfriend's father speaks out
October 21, 2014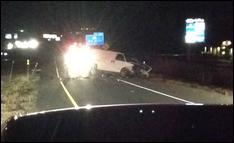 MARRIOTT-SLATERVILLE, Weber County — The father of a woman whose boyfriend drove the wrong way on I-15 Monday night, causing an accident that killed him and another man, offered an apology Tuesday.
"We can't say sorry enough. All I can say is, he didn't do it on purpose. He wasn't in his right mind. And I am just so sorry that it was more than him involved and someone else had to suffer because of the problem that was going on," Michael Allred said Tuesday.
About 9:40 p.m. Monday, Cory S. Bertine, 28, of Layton, drove north on the southbound lanes of I-15 for eight miles, starting near 5600 South in Roy, Utah Highway Patrol spokesman Dwayne Baird said. Troopers unsuccessfully made attempts to stop him, including attempting to ram his car at least once.
Bertine's Toyota Camry hit two vehicles at Pioneer Road (400 North), including a van driven by 56-year-old Carlos Valdez.
Bertine was pronounced dead at the scene. Valdez died early Tuesday. The driver of the other vehicle was treated for minor injuries.
Allred said Bertine had been staying at a local hotel with Allred's daughter before he got onto the freeway. Bertine and Lynnsie Allred were staying at the hotel because Bertine started having mental issues two weeks ago.
Michael Allred said his daughter had sought mental health treatment for Bertine and they were trying out a new medication, but he continued to struggle.
"He was having a hard time keeping reality and dream world separate," he said. "He was just struggling with some mental issues."
Bertine thought there was something in his house, so he and Lynnsie Allred decided to stay in a hotel that night. Later, there was a knock at their hotel door.
"He freaked out and thought somebody was trying to get Lynnsie, my daughter. He called the cops. And when the cops showed up, he blew past both of the cops, is what I'm told, and got in the car.
"I don't know everything that was going through his mind," Allred said. "But he didn't do it on purpose. He didn't do it with malice. He just wasn't in his right place. … I can't believe that he really knew what reality was at that moment."
Allred did not know if Bertine has been officially diagnosed yet with a mental illness. Just two weeks ago, he said he never showed signs of being violent or did anything to cause him concern.
"Something happened, something snapped, something changed, I don't know," he said.
Allred again offered an apology on behalf of his daughter and Bertine to everyone involved in the incident Monday night.
"She's just numb. She's devastated. She doesn't know what to do. She doesn't know what side's up."
Contributing: Whitney Evans