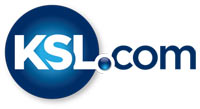 Living Planet Aquarium opens in Draper after 17 years
March 25, 2014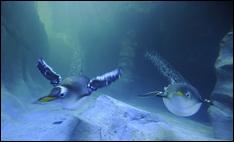 DRAPER — Brent Andersen, founder of the Loveland Living Planet Aquarium, said he became interested in marine life at the age of 5, when he would spend hours reading through a book given to him by his grandmother about the ocean.
"I would look at that book every single day," he said. "I was fascinated by the ocean."
Andersen went on to study marine biology at the University of California, Santa Barbara, before returning to Utah with the goal of establishing a large aquarium facility along the Wasatch Front.
His project began as an exhibit space in The Gateway in Salt Lake City before expanding to a larger space in Sandy in 2006.
In October 2012, ground was broken for a new facility in Draper with an eye toward a December 2013 opening, but construction was impacted by a number of delays.
On Tuesday, Andersen stood with city and state officials as he opened the doors of the new 136,000-square-foot facility in Draper, complete with a quarter-acre replica Amazon rain forest, 450-seat banquet hall and the state's first four-dimensional theater — plus thousands of animals.
"I thought it would take three or four years, and here it is 17 years later," Andersen said. "We just stuck with it. A lot of people contributed their time — sponsors, donors — and then, obviously, the general public was the other part."
While not all of the exhibits have been completed, crowds on opening day were able to enjoy the aquarium's marquee attractions, including a 300,000-gallon shark tank with a 40-foot observation tunnel; a penguin habitat roughly 10 times larger than its predecessor in Sandy; and three-dimensional films with added "4-D" of sensory effects.
"We've been to the old one a couple of times," Sandy resident Missy Hunkin said. "A lot of it is the same. It's just a lot bigger and a lot more open."
Hunkin attended Tuesday's opening with her son Zion, who was excited about the sharks and rays swimming above him in the observation tunnel.
Hunkin said she appreciates that the aquarium provides an educational activity for families.
"Especially with young kids, I think it's perfect," she said. "It's a fun place for them to come and learn about sea life."
Jared Farmer, an Idaho resident who visited the aquarium with his family, said the shark tank and the other animals in the ocean exhibit were the highlights of the day.
"It's fun," Farmer said. "We'll have to come back because there's some animals missing still."
Andersen said he hopes the aquarium provides a unique experience for Utah families. He said there is a natural fascination with the ocean and marine life that cuts across all ages and backgrounds.
"Where else in Utah can you touch a starfish or pet a stingray or walk in an Amazon rain forest? If this could be a place for inspiration, then we've all done our job," Andersen said.
During the opening weeks of the aquarium's new location, tickets will function as two-day passes, allowing families to return later in the season. Andersen said there are plans for special events this summer, such as overnight campouts in the observation tunnel, and diving in the shark tank for individuals who are scuba-certified.
The aquarium's 450-seat banquet space is also available for private events and features a transparent wall that doubles as a window to the shark tank.
"It's kind of a unique facility rental space," Andersen said.
The Loveland Living Planet Aquarium is located at 12033 S. Lone Peak Parkway and is open from 10 a.m. to 6 p.m. daily.
"It's fun, it's family-friendly and it's good for all ages," Andersen said. "We didn't have this when I grew up. I looked at a book. That was it."