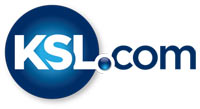 Utah man accused of murder in Philippines; son stranded in orphanage
November 13, 2013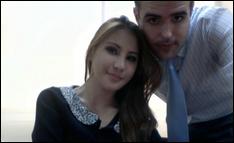 SANTAQUIN — A former Utah man is being accused of murder in the Philippines, leaving his 5-year old son stranded in a foreign country.
The little boy was visiting his father, and now his mother in Utah is desperately trying to get him home.
Amber Seddon, who lives in Santaquin, said her son has been with his father since September. The boy was planning to stay there until Christmas. At 1:30 a.m. Wednesday, Seddon said she got an incoherent phone call from her ex-husband, James Edward Moore II.
"He basically told me that he's very sorry for everything that's happened, that he's done, to please forgive him," Seddon said.
Seddon said Moore threatened suicide, then hung up.
He's now in jail, accused of beating his wife, Filipina model Aiko Baniqued Moore, to death.
"I don't think there are words to describe what I thought or how I felt," Seddon said. "It was kind of like something you see in a movie, not something that happens in real life."
Moore grew up in Hurricane and lived in Utah County while he was married to Seddon. The two have a 7-year-old daughter and 5-year-old son.
"I could hear my son in the background," Seddon said. "I'm like, 'What's going on?' "
Seddon doesn't know if her son witnessed the assault. With no other family in the Philippines, he was taken to an orphanage. She's been able to talk to him on the phone and said he seems to be doing OK.
"The only thing that's giving me comfort right now is there are mutual friends of Jim and Aiko that are over there that have been keeping in contact with me," Seddon said.
Moore's sister, Ashley Aleman, said she's doing whatever she can to help.
"We didn't want any kind of trouble getting him from the orphanage back to his mom," said Aleman, who lives in Maryland.
Aleman said what's happened is surreal.
"You don't want to believe that (your) brother is capable of something like that," she said.
Work took Moore to Manila four years ago, where he married his 28-year old wife.
Seddon said Aiko was a nice person who had started her own clothing line.
"She treated my children like they were her own," Seddon said. "She was the best you could ask for a stepmother."
According to media reports in the Philippines, witnesses saw Moore beating Aiko in their condominium complex shortly before her death. After allegedly beating up his wife, Moore ran off and reportedly slit his throat but lived, according to the news outlet. Moore was then taken to a hospital where he was treated for his neck injury after he reportedly tried to kill himself.
"I think losing his wife and having to come to the realization of what he's done is probably going to be torture enough for him for the rest of his life," Seddon said.
Seddon is 33 weeks pregnant so she can't fly to the Philippines. Her father is finalizing the necessary paperwork to go and get his grandson.
Because of the typhoon, the embassy is closed so the boy may not be able to come home until sometime next week.
"I'm shocked that it went this far and it's actually happened," Seddon said.