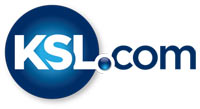 Parker Jensen cancer free 10 years later
June 14, 2013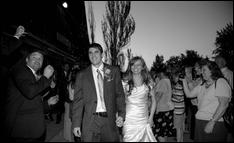 OREM — In 2003, the Utah boy made national news when doctors diagnosed him with a cancer called ewing sarcoma. His parents didn't agree with the diagnosis and the state tried in vain to force Parker Jensen to undergo chemotherapy.
Fast forward a decade, the now 22-year-old and his bride-to-be just tied the knot.
"It's kinda nerve-wracking when you think you want to marry somebody and you want to talk to her about it," Parker Jensen said. "And I had to go ask her dad, it was really kinda shaky for a week or two."
The smile captured on camera during the proposal says it all. Twenty-year-old Natalie Parker said yes. Both are from the Salt Lake area and attend Utah Valley University. Parker just returned from a mission for The Church of Jesus Christ of Latter-day Saints to Chile where he taught himself to play the piano.
Natalie Parker is studying elementary education and said she didn't realize at first that Parker Jensen was that boy on the news she remembered as a little girl.
"We were texting and I looked at my phone and I saw Parker Jensen. 'Are you the guy who was on the news a while back?' I texted him and I asked him and he's like, 'yeah I'm that Parker.' And I didn't believe him so I Googled him," Natalie Parker said with a laugh.
Google gave her plenty of info about his battle to keep from undergoing chemotherapy. Like that time when he talked to the judge himself and said, "Your Honor, I'm not sick."
"It made me gain a lot more respect for him and his parents," Natalie Parker said.
Parker Jensen said with no doubt that his experience at the age of 12 forced him to grow up fast.
"Just really educate yourself on what you're doing before you do anything," he said. "Since then, having that mentality, (helped me) going to college, helped me on my mission, helped me to know she was the one. It helped me a ton, my eyes being open so much."
"I noticed that he was really service oriented, he was always really helpful towards other people," Natalie Parker said. "He treated people really well."
That comes from all the support he's received and the calling his family feels to pay it forward, he said.
The Jensens said they still get calls from families seeking assistance with scary medical situations. And they say they're glad to help, with Parker Jensen's happiness now, perhaps the best hope they can offer.
"Still couldn't be better," Parker Jensen said. "Haven't been to the hospital since 10 years ago."
The couple was married last week. Parker Jensen is studying robotics at UVU, so they say they plan to be poor college students for a while. Daren Jensen, Parker's father, continues to work with state leaders to refine legislation aimed at protecting parental rights.
Top image courtesy of Jeff Mortensen