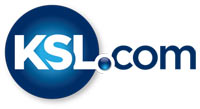 Study: Diet soda, beverages, linked to depression
January 14, 2013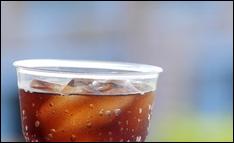 SALT LAKE CITY — Diet beverages may cut calories, but they could increase the risk of depression, new research suggests.
A study released by the American Academy of Neurology this month found that those who regularly drink aspartame-sweetened diet beverages are 31 percent more likely to have depression than those who do not drink sweetened beverages.
Researchers looked at the beverage habits of 260,000 adults aged 50 to 71 between the years of 1995 and 1996. A decade later, the participants told researchers whether or not they had been diagnosed with depression since 2000.
The researchers found that drinking four cans or cups of diet soda a day would increase the chance of being diagnosed with depression in the next decade. Of those who drank sugar-sweetened soda regularly, 22 percent reported being diagnosed with depression.
Those who drank coffee, meanwhile, were at a lower risk for depression than those who did not. Only 10 percent said they had been diagnosed with depression.
The drinks themselves are not to blame on these findings alone, researchers said, as they may be part of a broader diet trend. Poor health, like diabetes and obesity, may contribute to depression and drinking diet soda may only be a small part of that.
As for coffee, healthy adults may feel better about drinking more of it, whereas unhealthy people may be advised by doctors to cut down on their caffeine intake.
"Our research suggests that cutting out or down on sweetened diet drinks or replacing them with unsweetened coffee may naturally help lower your depression risk," said study author Honglei Chen.
"More research is needed to confirm these findings, and people with depression should continue to take depression medications prescribed by their doctors."
American Academy of Neurology released only the preliminary report, which has not yet been peer reviewed. The study will be presented in March and then peer reviewed.