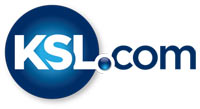 Texas teen leaves heartfelt message before Christmas death
December 28, 2011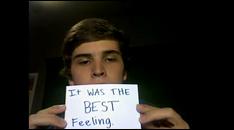 AUSTIN, Texas -- Texas teenager Ben Breedlove died on Christmas Day of a congenital heart condition, but not before he touched thousands of people around the world with a YouTube video he posted a week before his death.
For the last two years, Breedlove has built a following online with Breedlove TV on YouTube.
Millions have viewed the high school senior's videos full of dating advice . "Girls from France and Australia and Germany and Russia would message him and ask him for advice," remembered Ben's sister Ally. "Girls in town would treat him like a celebrity. Anytime they saw him at IHOP or the movies, they'd want to take pictures with him."
Ben also spoke candidly about the heart condition that he was born with, hypertrophic cardiomyopathy, a condition in which the heart muscle becomes thick, making it harder for blood to leave the heart and forcing the heart to work harder to pump blood.
"The doctors said since he was young that he would not make it past his young teen years, and he beat that," said Ben's dad Shawn.
But on Christmas day, at the age of 18, Ben's time came.
"We woke up really early at eight o'clock, and opened presents, and played a game of Monopoly that Ben won," Ally said. "And when he laid down outside he was using his new video camera out there with Jake, and it was a really good Christmas. And we realized that Ben got the best Christmas gift out of all of us. He got the gift that everyone is gonna get some day."
There was one gift from Ben his family didn't find until the next day.
Ben left a two-part message on YouTube a week before he died. Without saying a word and using only flashcards, Ben describes how he cheated death three separate times. Once, at the age of four, after a seizure, he saw a bright light above him. He remembers pointing it out to his mother, but she couldn't see the same light.
"I couldn't take my eyes off it. And I couldn't help but smile," Ben's card read. "I had no worries at all, like nothing else in the world mattered. I can't even describe the peace and how peaceful it was. I will never forget that feeling or that day."
Ben also shared an interesting vision he had when paramedics were reviving him at School earlier this month. While standing in a white room wearing a white suit with his favorite Rapper, Kid Cudi, he was looking in a mirror, smiling and was proud of himself and his life. And he sSaid he wished he never woke up.
"Do you believe in angels or God?" Ben asked at the end of his video. "I do."
"I just think Ben opened a door for a lot of people to think about something that maybe they've never thought about before," said Ben's mother Deanne, "and that to me is a wonderful gift."