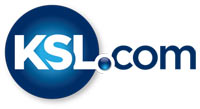 Pagans have a new place to gather
March 4, 2011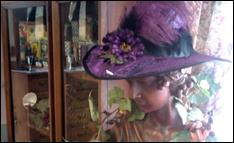 SALT LAKE CITY -- If you look up the word crone on dictionary.com, you'll find the definition to be "a withered, witchlike old woman." Rita Morgan knows this. But since crones usually have a lot of wisdom, she's proud to call herself the face of the crone at the new South Salt Lake store, The Crone's Hollow.
"The ambience of the store is, basically, that you walk in to an eccentric old woman's living room," Morgan said.
That's if the eccentric old woman built her home in the woods. There appears to be a tree growing in the middle of the store, with leaves. Morgan hopes The Crone's Hollow attracts all kinds of customers, even those who have no interest in being Pagan.
"We have been very much accepted by the prevalent and predominant religious groups here and we are larger than you would think," she said.
The store has candles, statues, books, incense, oils and herbs, jewelry and other items someone may find in a curio shop. Co-owner Bret Gold says the items they sell can be used for Pagan rituals, but they don't have to be.
"There are things that we offer, no matter what religion, there is going to be demand for them," he said.
What do Pagan's believe exactly? That's hard to pin down. Gold says a lot of different philosophies and beliefs are accepted under the umbrella of Paganism, and he admits these beliefs are not always accepted by everyone.
"There is a stigma to the word 'Pagan.' If people really understood what it meant to be Pagan, I don't think there would be such a stigma to that word," Gold said.
The Crone's Hollow also has a 1,500 square foot gathering spot for the Pagan community to come and mingle, plus and a 2,500 square foot space where rituals can be performed. They say other gathering spots haven't been big enough.
The party for the grand opening starts at 7 p.m. tonight and will continue tomorrow. The store is located at 2470 South Main Street.
E-mail: pnelson@ksl.com