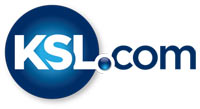 Stepfather, mother arrested for 4-year-old boy's murder
May 11, 2010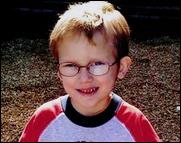 LAYTON -- The search for a 4-year-old Layton boy ended tragically Tuesday afternoon after several agencies came together to find his desecrated body near Powder Mountain. Now Ethan Stacy's mother and stepfather are in jail on suspicion of his murder.
According to the Deseret News, police are still unsure about a motive but believe the crime was not premeditated.
Police unravel couple's lies
"Any time you get a crime involving a child like this, it makes you really wonder how does something like that happen?" Layton police Lt. Garret Atkin said in a press conference Tuesday evening.
It's the same question that's going through everyone's mind right now. Police say 4-year-old Ethan was killed by his stepfather, 31-year-old Nathanael Sloop. They believe Ethan's mother, 27-year-old Stephanie Sloop, was also involved.
It started Monday night just before midnight, when Stephanie reported her son missing. Layton police immediately called in search teams to the Layton Meadows apartment complex.
"They met with the parents, obtained a description of Ethan, and started checking the area to include the apartment grounds, trash receptacles, vehicles in the parking lot, storage shed and area businesses," Atkin said.
After searching all morning long, police interviewed the Sloops again. That's when they revealed where Ethan might be: the Ogden Valley, near Wolf Canyon Trail.
"They took them to the site of the, the burial site," Atkin said. "The crime scene … due to the weather, Powder Mountain received a lot of snow -- the crime scene was just difficult to process."
Detectives gathered evidence at several sites about 100 yards off the trailhead, in an area described as rugged, muddy and wet.
"We're treating this as a crime scene," Weber County sheriff's Lt. Phillip Howell. "I think this investigation is being treated very, very carefully with regard to evidence."
Detectives believe all that evidence points to the Sloops. Nathanael Sloop is being charged with aggravated homicide, felony child abuse, obstruction of justice and desecration of a corpse. Stephanie Sloop faces the same, with exception to homicide.
Police are still not sure how long Ethan's body had been buried. They say he was killed sometime in the last 10 days since he moved here to stay with his mom for the summer.
Neighbors react to news of Ethan's murder
Now the question is: Why? Police aren't releasing any information on a possible motive, leaving people to wonder what went wrong with the small family.
In the short time he'd been in Utah, Ethan had already caught the attention of his new neighbors.
"He was carrying, not heavy things, but bulky, and he was just a trooper," neighbor Karen Creasap said. "I was laughing, because it was so cute.
During the search for Ethan, a lot of attention shifted to his new stepdad and mom.
"She came out of the house, and then she was crying at how she was a bad mother to let something like this happen; and we all felt sorry for her," Creasap said.
Gone, neighbors say, are the feelings of empathy. They've been replaced by disbelief at what the couple is accused of doing.
"I'm so sick to my stomach. I don't see how anybody can do that to anybody, much less a little kid that can barely speak for himself," neighbor Cora Millebol said.
Stepfather has criminal history
A background search turned up a series of criminal convictions for Nathanael Sloop. In June 2001, he was charged with criminal conduct and disorderly conduct.
Two years later, he was found guilty on possession with intent to manufacture and produce a controlled substance -- a third-degree felony. He was given a suspended sentence of up to five years in the Utah State Prison. He served 30 days in the Weber County Jail and probation. The charge was later amended to a misdemeanor.
Then, in October of 2003, Nathanael Sloop was found guilty of a class B misdemeanor charge of illegal possession and use of a controlled substance in a drug-free zone, which means it was within 1,000 feet of a school.
Police say Nathanael Sloop is currently on probation but didn't elaborate further.
Less is known about the background of Stephanie Sloop. Police say she had married Nathanael Sloop earlier this month.
Ethan's father lived in Virginia. Police had the difficult task of notifying him of his son's death Tuesday afternoon.
------
Story compiled with contributions from Nicole Gonzales, Sarah Dallof, Paul Nelson, Andrew Adams and The Associated Press.