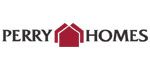 Cougar Tracks is sponsored by Perry Homes. By consistently delivering quality, style and value in every home we build, they allow you and your family the chance to personally create your own enduring legacy.
Full disclosure; I was totally a "Team Tanner" guy. Maybe it was only a "Team Tanner" vs. "Team Taysom" thing in my head, but there certainly were people on both sides of the BYU QB controversy. That was laid to rest today with the announcement that Super-Senior Taysom Hill will be the Cougars' starting QB for the season opener against Arizona next Saturday.
There it is.
Now everyone can move on.
Nothing to see here.
Why was I "Team Tanner" Mangum going into this fall camp? Because I can't remember things very well. I only remember the immediate past; Mangum breaking freshman records and throwing Hail Mary's fresh off of an LDS mission.
I had to remind myself, recently, of the feelings I had about Hill's crazy, freak-athletic abilities and I'll remind others to do the same. If you're a fan of BYU finding themselves in the Big 12 in the near future, be a fan of the guy who single-handedly whipped the flagship program of the Big 12-- the University of Texas-- two years in a row by a combined score of 81-28. A healthy Hill will be a key figure in helping BYU become an even bigger target for a P5 invite. If not, I hear his back-up is pretty good too.
0 Pending Comments
Sorry, we are not accepting new comments on this story, but if you have more to contribute please email
newstip@ksl.com
Showing of 0 comments