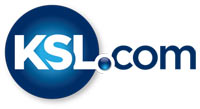 KSL Indie Report: How many movies, TV shows were filmed in Utah in 2017?
January 3, 2018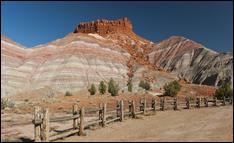 SALT LAKE CITY — It doesn't come as any surprise to Utah residents that this beautiful state is easy on the camera lens.
Whether you're driving through Logan Canyon in the fall, visiting the iconic Salt Flats or snapping a photo at one of our many red rock locations, Utah does most of the work when it comes to landscape photography. Many a hobbyist has accidentally mistaken our fair state's photogenic ways for personal talent, and just as many camera-wielding-veterans delight in Utah's willingness to strike a pose during almost any lighting of the day.
But up until recently, Utah has only been seen as an occasional backdrop for filmmakers. Sure, there's a Western or sci-fi that pops up from year to year, but our state hasn't always been known for its steady stream of film industry production dollars.
At least, that was the case until a few years ago.
Things started to change in 2015 when Utah Film Studios opened in Park City, and ABC brought the first television series to Utah in over 10 years — "Blood and Oil."
Maybe our social media pictures started getting the recognition they deserve, or maybe the state's many film festivals attracted the right people to the right locations, or maybe the Utah Film Commission manufactured the perfect message for investors, or maybe some serendipitous melding of all three scenarios took place — but whatever it was, studios have started moving their projects to the Beehive State, with 2017 marking one of the strongest years to date.
In fact, according to the Utah Film Commission, "Over $73 million was spent in state and more than 2,000 locals were employed as a result of these productions. This also represents a 52 percent increase in Utah spend (no wonder it has felt busy!) compared with 2016."
A 52 percent increase in spending in one year is nothing to sneeze at, and employing an additional 2,000 residents can definitely be seen as an added bonus.
But what exactly does $73 million in-state "Utah spend" buy these days? And where can we see the final results?
Again, according to the Utah Film Commission, some of that money gets generated right here with local filmmakers.
"We had 14 local productions shoot in 2017, including documentaries, narratives, television shows and a music video, which created an estimated $8.4 million in Utah spend," the film commission said in an emailed statement.
Four of the local projects were holiday offerings which debuted this season on either the Hallmark or Lifetime channels, and one project, "Behind You," is a horror movie set to release in 2018 starring "The Secret Life of Bees" actress, Addy Miller.
As for the other $60 million-plus, returning projects like HBO's "Westworld" and Disney's "Andi Mack" contributed to the total, along with Sundance darlings, "Wind River," "Brigsby Bear," "Snatchers," and "Deidra & Laney Rob a Train." "Wind River's" Taylor Sheridan has also chosen to shoot his new series, "Yellowstone," in Utah as well.
The Utah Film Commission noted, "24 productions received state film incentives to shoot in Utah, including an impressive range of local and out-of-state feature films, TV series and documentaries."
Only time will tell if 2018 finds the same kind of success 2017 was able to enjoy, but with several current projects moving into the new year, there's reason to believe the growing interest in Utah will not be short-lived. That said, a decline in Sundance involvement could also be an indication of things to come. As noted above, 2017 celebrated four projects accepted into the festival while Sundance 2018 will only see one made-in-Utah production — "Damsel."
As always, we at the KSL Indie Report will continue to report on what's happening with filmmaking in Utah, and we'll also continue to discuss upcoming projects on KSL's Popcorn Report podcast.
What do you think about Utah's recent attention? Should the state continue to court production companies and other independent film projects?
Let us know in the comments or on Twitter @kslpopcornreport.


---