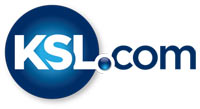 7 local charities that need your company's help this holiday
December 4, 2017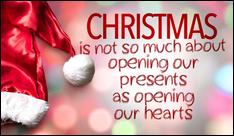 The holiday season is upon us. It's almost as if our hearts become a little larger this time of year. Maybe it is because of the time we spend counting our blessings and reflecting on what we're thankful for that encourages all of us to spread joy, to give to those we love and to share what we have with those less fortunate.
One of the best ways for companies to give back this holiday season is by getting their employees into the spirit of giving. It's easier than you think; after all, it is "the most wonderful time of the year."
Here are a few Utah agencies that would benefit from a little holiday cheer.
Catholic Community Services
For the poor, the hungry, the homeless, the immigrant, and the refugee, Catholic Community Services of Utah offers help and hope and the promise of a brighter tomorrow. Since 1945, Catholic Community Services of Utah has been empowering people in need to reach self-sufficiency.
This holiday season Catholic Community Services is asking the community to donate new coats and educational toys. You can sign up to be assigned a homeless, low-income or refugee family by emailing drummer@ccsutah.org. If you'd like to donate directly, cash donations can be made here.
Christmas Box House
Founded in 1996, the Christmas Box House was designed to create a safe place for Utah's children. Last year, the Christmas Box House served 8,400 children and teens who were victims of abuse, neglect or homelessness. With the motto, "every child deserves a childhood," the Christmas Box House offers emergency shelter and food, as well as on-site therapy, medical and dental help and recreational activities.
There are now Christmas Box Houses in Salt Lake City, Ogden and Moab, each of which serve the communities in unique ways. For more information on how to help meet their needs this holiday season visit, https://thechristmasbox.org/salt-lake-wish-list, https://thechristmasbox.org/ogden-wish-list, https://thechristmasbox.org/moab-wishlist
Road Home
The Road Home offers shelter and housing services for men, women and families in Salt Lake County. You and your employees can help provide for the basic needs of individuals and families staying at the shelters by donating bedding (pillows, blankets, sleeping bags), clothing (coats and jackets, boots, socks, etc.) and other essential items (hygiene products, housewares, etc.).
For a full list of the Road Home's winter needs, visit https://www.theroadhome.org/give/in-kind-donations/
Startup Santa
Your company can give the gift of reading this holiday season to children in need. Startup Santa is a statewide children's book drive where Utah companies compete to donate the most children's books and to support literacy programs for children living in low-income families.
Two-thirds of Utah children living in low-income families and attending third grade do not read at a proficient level. With a ratio of one book per 300 children in low-income families, Startup Santa seeks to help solve this problem by getting more books in the hands of Utah's youths.
Last year nearly 100 companies participated, donating more than 87,000 books – a value of $437,000. This year they're hoping to beat that record. You can donate money, $5 per new book, or new children's books at a United Way location or at the Salt Lake Chamber until Dec. 15. For more information visit StartupSanta.org
Utah Food Bank
Every day 392,000 Utahns are at risk of missing a meal. Even more alarming is the fact that 1 in 6 Utah children are unsure where their next meal is coming from. The Utah Food Bank has been working since 1904 to fight hunger statewide. Last year, Utah Food Bank distributed 31.8 million meals through its network of 141 emergency food pantries and agencies statewide.
You and your employees can help feed the hungry by hosting a food drive at your business or you can create a team and donate to a virtual food drive where you can capitalize on bulk purchasing power. For more information on how to get started visit https://www.utahfoodbank.org/holiday/
Volunteers of America, Utah
Volunteers of America, Utah, serves more than 10,000 people dealing with homelessness, addiction and mental illness. The VOA also runs the Youth Resource Center, Utah's first-ever, around-the-clock emergency shelter for youths ages 15-22.
This holiday season, the VOA's Youth Resource Center is in need of cash, warm clothing and blankets. You can make a cash donation here, or they've set up an Amazon Holiday Wish List Registry and the items will be shipped directly to the center. If you or your company wish to volunteer this holiday season, Volunteers of America, Utah, has several opportunities to serve. You can help make the holidays more special by signing up here.
UServeUtah
Sometimes the best way to give back is to get involved, because donating time is as helpful as making monetary contributions or donating gifts. UServeUtah teams up with nonprofit, faith and government organizations across the state to find volunteer needs and opportunities to serve.
To find a service opportunity in your community, visit https://heritage.utah.gov/userveutah/find-volunteer-opportunities