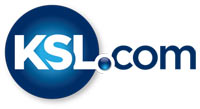 Traumatic brain injury survivor speaks out about the importance of helmet use
November 3, 2017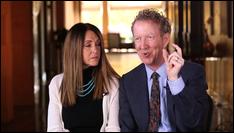 OGDEN — In Utah, 34 motorcyclists have died in crashes this year; 19 of those, the riders were not wearing helmets.
A former thrill seeker and his wife are speaking out about the impact of a crash on their marriage and the importance of helmet use.
"Laura and I and our friend Jimmy were on three motorcycles. I was the road boss on my Harley and Laura was behind me on her tricked-out low rider," said Greg Nordfelt.
Six years ago while on an adventure from Salt Lake to Coeur d'Alene, Idaho, Greg Nordfelt became sick and passed out while riding.
"I rode it into a ditch full of lava rocks and that's just one thing you do not want to do because that crash was gruesome. Broke most the bones on the right side of my body, but that was nothing to my head injury," he said.
His wife, Laura Nordfelt who witness the crashed said it was terrifying.
"My main concern was just to try and keep him alive," she said.
Luckily, Laura's EMT training kicked in and kept him alive for 45 minutes until paramedics and a medical helicopter could arrive.
Greg Nordfelt credits his wife, a whole team of doctors and a helmet for saving his life.
"You could barely see it on my helmet, it was just on the outer layer, but it shattered every layer of the helmet on the inside, exactly what it was supposed to do," he said.
Currently, 18 states have laws requiring all motorcyclists to wear a helmet; 28 states, including Utah, require only some motorcyclists to wear a helmet. In Utah, it's anyone under the age of 21. Illinois, Iowa and New Hampshire do not have motorcycle helmet laws.
"Helmets are lifesavers, and I wish every state in the United States had a helmet law," Laura Nordfelt said. "I think it's the most important piece of equipment that you can have on."
Eleven days after his crash, Greg Nordfelt woke up from a coma. He had to relearn to walk, talk and write. The old Greg was gone and he had a new personality.
"Most of my left brain had been taken away from me, and now I had an opportunity to live a new life with the creative side," he said.
A banker for 35 years, Greg Nordfelt had to relearn his job, which was not easy. A very analytical person before the crash, Greg Nordfelt said he now saw, "numbers in colors and spreadsheets had little animals." It took him 18 months to get back to work.
He was a different person at home too. "Now we talk about decorating issues around the house that we didn't use to talk about those kinds of things," Laura Nordfelt said.
On Friday, Oct. 13 the couple spoke at the Brain Injury Alliance Conference about their relationship and recovery.
"Traumatic brain injury couples have a very high divorce rate. It's never been an option for us," Laura Nordfelt said.
They also addressed the importance of safety. "I wouldn't be here today if I hadn't been wearing that helmet. I wouldn't. It would have killed me to have not had that helmet on," Greg Nordfelt said.
Greg and Laura Nordfelt do not ride motorcycles anymore, but they're still adventurous. They just choose to take fewer risks.