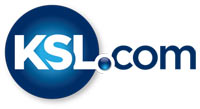 Want to keep your favorite doctor? Do this one thing
October 19, 2017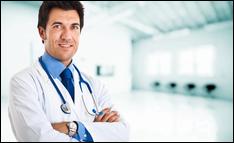 Are you one of thousands of Utahn's affected by changes in the state's Health Insurance Exchange options for 2018? Perhaps you're among 70,000 people previously covered by Molina and now faced with the task of finding a new health plan for the upcoming year. If so, you must do one important thing if you want to continue seeing the doctors that you and your family currently trust with your health and well being.
Switching to new health care providers involves spending time searching for the right ones and then transferring medical records. You may end up paying more toward your 2018 healthcare costs as well. The process can be time consuming and feel overwhelming. Doesn't it make better sense to stay with your preferred doctors and continue to get the health care you deserve?
As open enrollment approaches, it's important to note that the exchange is only offering two health plan options for the upcoming year. As a result, if you previously had Molina benefits and want to keep seeing your favorite doctors – you must select the University of Utah Health Plans. That option features your current physicians, continued inclusion in the MountainStar Healthcare network, and access to additional healthcare providers throughout the state.
Choosing the best benefit plan is also important if you're among those turning to Utah's Health Insurance Exchange for the first time. You need affordable healthcare coverage for your family and you'd prefer to see doctors who practice close to where you live or work. Those are significant reasons to carefully consider the options offered on the exchange for 2018.
MountainStar Healthcare is proud to be a participating partner in the University of Utah Health Plans. Its network includes eight hospitals where caregivers will take great care of you and treat you like family. Those hospitals are conveniently located along the Wasatch Front and several of them have been nationally recognized for delivering high-quality, cost-effective patient care.
Within the MountainStar network, you'll also find a large number of freestanding, outpatient surgery centers and 32 physician clinics in multiple communities throughout Utah. Among those physicians are family practice doctors as well as a variety of specialists.
Before you select a benefit plan, consider the fact that the University of Utah Health Plans on the exchange combines the entire MountainStar Healthcare network with the University of Utah Health's four hospitals and 12 community clinics.
You can proactively choose this extensive network; it provides healthcare close to your home or workplace. Just select the University of Utah Health Plans as your choice among the exchange options.
Utah's open enrollment for Utah's Health Insurance Exchange begins on November 1, 2017. Navigators will be available throughout the enrollment period to help you transition to a benefit plan of your choice.
If you do not take action, you will be automatically enrolled in one of the two plans available on Utah's exchange for the upcoming year. That means the federal government will choose your family's healthcare plan for you. Don't let that happen!
Make sure to select your preferred plan for 2018 on Utah's Health Insurance Exchange
Call 801-438-6442 or visit Mountainstar.com/enroll.