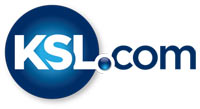 7 trick-or-treating tips for a safe Halloween
October 23, 2017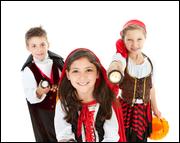 Halloween can be a fun, even magical time for your child. It's a chance to dress up, visit with neighbors and have some spooky fun. Unfortunately, Halloween can also be a dangerous holiday if you don't take certain precautions and follow good safety practices.
Dr. Preston Wilson, a family medicine practitioner at Lone Peak Family Medicine in Draper, said the most common injuries on Halloween are simple mishaps like tripping over a step. "Kids sometimes can't see where they are going because they are wearing masks, or their feet get tangled in a costume that is too big."
Parents and children should follow common sense street smart safety practices on Halloween, like sending children in groups and watching for traffic, Wilson advised.
Check out the following tips to help keep you and your family partying safely this Halloween.
1. Watch for cars
According to Safe Kids Worldwide, "On average, twice as many child pedestrians are killed while walking on Halloween compared to other days of the year."
It is easy for a child to get caught up in the excitement of trick-or-treating and forget to watch for cars while they are crossing the street or even crossing a driveway.
The importance of pedestrian safety doesn't just disappear because you are having fun. You still have to look both ways and watch for cars.
2. Wear comfy shoes
While it may be tempting to wear the cute or crazy shoes that go along with a costume, honestly consider if they are good, comfortable walking shoes. Wearing walking-appropriate shoes could save you from blisters, cold feet and a twisted or broken ankle.
You don't want to end up in the emergency room just because you felt compelled to wear those 6-inch heels.
3. Make sure that your costume doesn't drag
What may be a well-intentioned train on a princess dress or a long dinosaur tail could easily cause an accident. Whether it is the wearer or the people around them, someone may trip over the material. This could also rip the costume.
Consider crafting or changing your costume so that it doesn't drag on the ground.
4. Check your candy
We've all heard the horror stories about candy that's been tampered with. An article on JumpStart put it bluntly by stating, "Consuming candies and other seasonal snacks from neighbors that are seemingly strangers to you and your family is concerning. Therefore, prevention is the best approach."
Make a tradition of checking your child's candy as part of your family's Halloween activity. Your kids will love getting to show you everything they got and you will have an opportune time to check the candy for things like disturbed packaging, discoloration, etc.
For more tips on Halloween candy safety, check out JumpStart.com.
5. Wear light colors
Wearing light colors or reflective tape not only helps drivers to see you, it also helps homeowners to see you. No one likes to be handing out candy on Halloween and not be able to tell who or what is on their porch.
Also, consider putting reflectors on your bike if applicable or even on your trick-or-treat bag.
6. Stay warm
Before trick-or-treating, check out your local weather and temperature forecast and dress appropriately. This can be difficult, particularly if you do not want to cover up a costume. The following tips may help you solve this problem:
Warm clothes can sometimes be worn under costumes. Sweats, thermals, long-sleeved shirts, etc.
Don't forget your gloves. You might even be able to incorporate the gloves into your costume. Make them into claws for a dragon, or find gloves that match your costume's colors.
Plan a costume that can be worn with or possibly over a coat. Don't think of the coat as a cover-up, think of it as part of your ensemble.
Hand-warmers, scarves and even a hot chocolate break could help you keep warm this Halloween.
7. Don't forget 'Stranger Danger'
Sometimes when kids get excited they are tempted to throw the rules out the window. Remind children of the rules before you go out trick-or-treating. Kids shouldn't go into a stranger's house, they shouldn't eat homemade treats if they don't know the person who made them and they shouldn't run off by themselves or go out of your family's designated trick-or-treating route.
Planning ahead and following basic safety practices on Halloween could make the difference between a fun celebration and a truly scary night.
Lone Peak Family Health is handing out free reflective trick-or-treating bags and bracelets. Just stop by the clinic to get them.
Please feel free to leave your Halloween safety tips in the comments below.