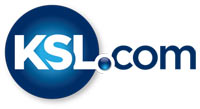 Dept. of environmental quality releases new set of recess guidelines for bad air days
January 17, 2017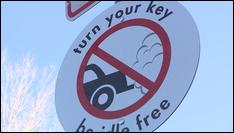 SANDY — The Utah Department of Environmental Quality has released updated recess guidance for bad air days. The new recommendations have been sent to all the elementary schools in the state.
Altara Elementary School follows these guidelines. Thankfully for the students at the school, Tuesday was a yellow day, meaning the air quality was moderate. Students were able to hop, skip and jump through recess outside.
The state issues the guidance to help principals and school administrators know when to move recess indoors on poor air quality days.
The guidance was first created in 2004. This is the third time the recommendations have been revised, as more research becomes available. The Department of Health says the latest advice better aligns with EPA's air quality index levels and recommendations, so it's more closely coordinated with the EPA's color system.
"We don't want to risk our kids and when things get orange and red, our asthma kids really start having trouble breathing, so we follow them," said principal Nicole Svee-Magann.
At Altara Elementary, they use the inversion season to teach the students. Last week, they hosted an idle-free awareness week.
"We stood after school and we held up signs and we told people that we're idling, that we were holding an idle-free campaign," said fifth grader Luzy Bizek.
"We would encourage them and even give them stickers and say, 'Turn your key, be idle-free,'" said fifth grader Ruth Gardner.
The guidelines aren't requirements for schools in the state, so the Department of Health advises parents to talk to their doctor. The Department of Health also advises if your child is sensitive to those types of air quality issues to make sure to speak with your child's school.
Contributing: Xoel Cardenas