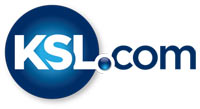 Sister describes downward spiral of woman connected to Draper shooting
September 3, 2013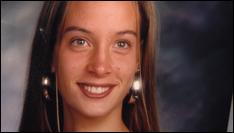 SALT LAKE CITY — The woman involved in the fatal shooting of a Draper police officer was once a model, on a TV series and what everyone called beautiful, according to her sister.
Traci Lee Vaillancourt, 34, came into recent public attention when the names of the two people in critical condition from gunshot wounds connected to the death of Sgt. Derek Johnson were released.
Vaillancourt's sister, Victoria King, said Vaillancourt is still at Intermountain Medical Center in critical condition. King said police told her Vaillancourt was shot in the back.
"My sister was shot and I feel bad, but they chose a path I didn't want to travel down," King said.
King said her sister's life took a turn after she had her first child. She said Vaillancourt began battling a a rare blood disorder called Hereditary Angioedema, which she said can make the limbs, throat and face swell. King also suffers from the same disorder.
Vaillancourt started taking prescription pain medications and became addicted, her sister said. At the age of 30, she had suffered four strokes, King said.
"It just went downhill from there," King said.
Eight years ago, Vaillancourt started dating Timothy Troy Walker, 35, who allegedly shot Johnson. They had a child together and Walker's mother has custody, King said.
Vaillancourt met Walker after her health had taken a turn. King called the man "bad news," but until Sunday she believed he was "all talk" when he told stories about being shot in a past drug deal.
When King talked to Walker's mother after the shooting Sunday, the woman worried about what her son was capable of.
"She said when she found out Troy had a gun, she told her other boys that 'Troy and a gun are not going to be good together,' " King said. "She was right."
Saturday was the last time King said she saw the couple. She said they arrived at her home and asked for money. They had reportedly been living out of hotels for the past two years.
"He got out of the car and he was hyper, showing me a gun that has a laser and machete and knives," King said.
King said she was afraid and told them to leave.
The pair showed up in the Volvo, which was packed full, and they said they had been camping for about a week. When they refused to leave, King said she gave them the $4 she had in her purse. She sent a text later informing Vaillancourt she would keep her door locked that night.
King said she had been open with her sister in the past about her disapproval of Walker and the life they led together. When she saw them Saturday, she said there were syringes visible in the car.
"I tried to get him away from her," King said. "She chose a different path. … He was bad news from the get-go, I knew it, and the two of them combined, and a loaded gun nonetheless, and strung out on drugs."
Sunday, when King got word of the shooting, she thought she recognized the Volvo on the news. Following what she said was a "gut feeling," King went to the crime scene and the Draper Police Department, where she told officers why she feared her sister might be involved.
That was when she learned Johnson had been killed and her sister had been shot. Reliving the experience Friday, King wept, recalling how her first response was to offer condolences for the fallen officer.
"My heart bleeds for them," King said through tears.
King has tried to help her sister in the past, she said. Now her thoughts are with the Johnson family.
"My immediate response was to send my condolences to Derek Johnson and his wife and son — to know he's going to bed every night without his dad and she without her husband," King said.
King said she hasn't talked with her sister since Saturday.
Vaillancourt has a minor criminal history and was convicted of felony theft in 2004 and sentenced to probation and community service. She currently has a shoplifting charge, a misdemeanor, pending in South Jordan Justice Court.
Johnson, 32, was killed Sunday when he was shot on duty. Officers responding to the scene said they also found Walker and Vaillancourt in critical conditions suffering from gunshot wounds. Officials believe Walker shot the woman before shooting himself.