Whether you like to hunt, fish, hike, bike, camp, ski or just watch wildlife outdoors, KSL Outdoors will take you there and beyond to share experiences you never dreamed of. Join Tim Hughes and his usual cast of characters each Saturday morning starting at 6 a.m. "We don't just talk about the great outdoors, we take you there!"
Connect with the Show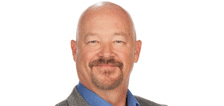 For more than three decades the name and voice of Tim Hughes has been a part of Utah broadcasting and the Salt Lake Community.
Recent Topics May 14th - 6:42am
FORT BRIDGER, Wyo. — Andy Johnson has had good days fishing his small pond in front of his home.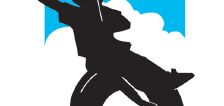 Apr 30th - 8:45am
CHARLOTTE, N.C., Feb. 29, 2016 – The Kyle Petty Charity Ride Across America, one of the most successful and popular charity rides in the country, is revving up for its 22nd anniversary motorcycle trek, taking place from April 30 to May 6. Former NASCAR driver and NBC Sports racing analyst Kyle Petty will lead 200 bikers on a 2,150-mile route, traveling from Palm Springs to Biloxi, to raise funds and awareness for Victory Junction – a camp dedicated to providing life-changing camping experiences for children with chronic or life-threatening illnesses. "We ride every mile, from the Palm Desert to the Gulf Coast and all the incredible miles in between, first and foremost for the children at Victory Junction," said Petty. "Each year, the Ride creates lasting memories and gives riders the chance to check items off their travel bucket lists. This year will include the Ride's first visit to Big Bend National Park." Fans are encouraged to come support the cause and greet riders at one of the Ride's seven overnight stops or daily pit stops. Spectators along the route may also purchase memorabilia or contribute to the Ride's "Small Change. Big Impact." program, which accepts donations at each stop.