FARMINGTON -- A former Bountiful Junior High School teacher who pleaded guilty to having sex with a 13-year-old student has just received her sentence.
Many who were in the courtroom cried as the judge sentenced 46-year-old Linda Nef to three years to life in prison for attempted aggravated abuse of a child.
Defense reacts to sentence
The sentence comes even after Nef's attorney recommended she serve only six months to a year in jail with work release and the victim's attorney recommended she only get probation.
Before the sentencing, Nef tearfully apologized to the victim and his family.
"I am so sorry for the pain you have been through and will go through." Nef said. "I was an adult. I knew better and am entirely responsible."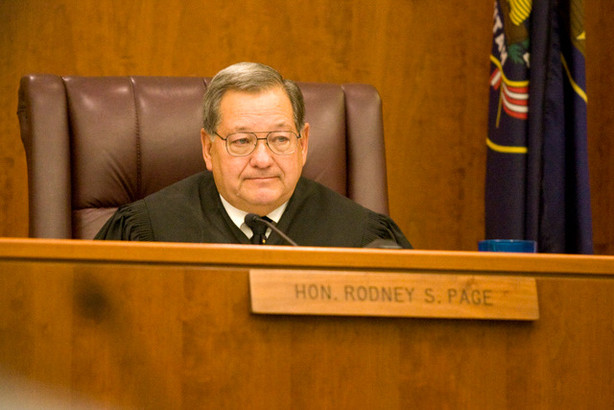 Nef's attorney, Sean Druyon, said she was not a risk to re-offend, nor a pedophile. He said that Nef was only trying to help the teen, who was battling depression, and the phone calls and text messages eventually led to a sexual relationship.
Druyon also pointed out that Nef wanted to do the right thing and came forward to police to report another teacher who was allegedly having sex with the same student.
Victim reacts to sentence
The victim's attorney, Greg Skordas, also recommended probation, saying a harsh sentence would have a chilling effect on others in the same situation. He told KSL Newsradio his client does not want her to go to prison.
"He did not. He still does not," Skordas said, adding that the boy respects the judge's sentence.
The boy would rather the entire, sordid affair go away.
"The hardest thing for him has been the notoriety of it," Skordas told KSL News. "I think he and his family would like it to just go away."
The judge's reasoning behind the sentence
Though some may think it a harsh sentence, the judge did not make his decision lightly. He said he could not sleep because he knew that Nef's fate was in his hands.
"I don't doubt, Ms. Nef, that you were a good teacher," Judge Rodney Page told her. "The difficulty comes in our society; we esteem our teachers to be in the most honorable profession."
Adding that, "We entrust them with the most important commodity we have."
Nef's family reacts to sentence
Nef herself was willing to live with the sentence, Druyon said.
"She said, 'Whatever the court thinks is appropriate,'" he said. "She's willing to abide by that."
Outside of court, Nef's family consoled each other. Her father, Alden Richins, said he believes prison might benefit her in some way.
"She does want to let everybody know she's very sorry. It's been hard for her," he said. "But Linda's a strong person."
The other teacher charged in the case, Valynne Bowers, has rejected plea deals. She is due in court next month for a preliminary hearing. It is unknown if the teenage boy will testify in that case.
Female sex offenders do not receive lighter punishments than males
Meanwhile, Nef's sentence of three years to life in prison is more severe than that of a recent case.
In 2007, a judge sentenced Melinda Deluca to 90 days in county jail and three years probation.
Deluca, who had a plea agreement, also registered as a sex offender. She had sex with a 16-year-old boy, who was one of her students at Copper Hills High School.
Some court observers said a man facing a similar sentence may not have received the same treatment, but KSL's investigative reporter discovered that's not the case.
Debbie Dujanovic randomly sampled eight years of cases from several Utah courts. She dug through files and found five men who pleaded guilty to the same sex crime as Deluca. Almost all of them had their prison sentences suspended and received jail time or probation and a fine.
Just one man went straight to prison for up to five years.
------
Story compiled with contributions from Sarah Dallof, Sandra Yi and Ben Winslow.
Related Stories