Estimated read time: 2-3 minutes
This archived news story is available only for your personal, non-commercial use. Information in the story may be outdated or superseded by additional information. Reading or replaying the story in its archived form does not constitute a republication of the story.
Whit Johnson Reporting There's not much snow on the valley floor, but there's still some left in the mountains and the warm weather we're having can make for high avalanche danger. The Department of Transportation is doing something about it.
Avalanches are happening daily, in fact, a ski patrolman was caught in one yesterday. This evening UDOT used helicopters and charges, which are small explosives, to trigger avalanches in a controlled situation.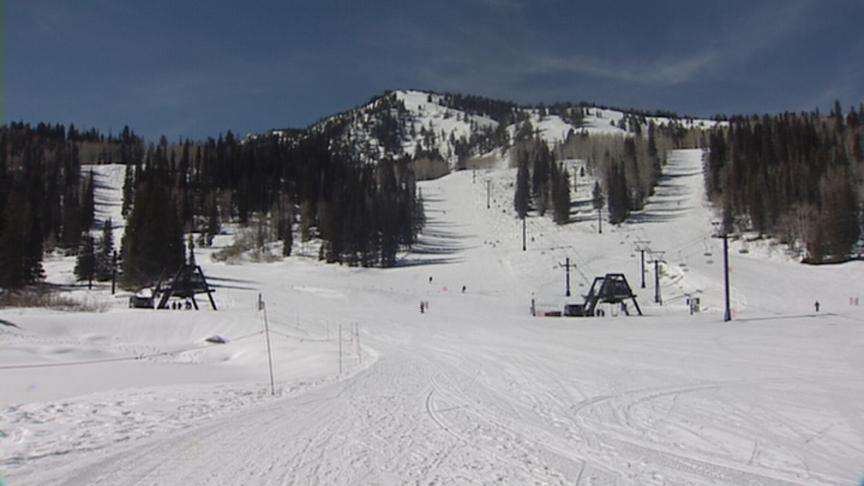 One by one, between Alta and Snowbird, along Little Cottonwood Canyon, UDOT dropped charges from helicopters, searching for unstable areas.
Titus Case, Alta, Snow Safety Dir.: "You have to light the fuse before you throw the charge out of the helicopter."
Titus Case, Alta, Snow Safety Dir.: "The last couple of nights we've had freezing at night. Several days before that we didn't have freezing at night and that creates great problems when the snow doesn't get set up at night."
It's a major operation with UDOT, the ski resorts and local law enforcement agencies all working together. The roads between Alta and Snowbird were closed for about an hour. The guests and employees had to stay inside.
Liam Fitzgerald, Utah Department of Transportation: "We're trying to initiate avalanches similar to the ones that have been occurring naturally during the last week."
With warm temperatures and a weak snowpack, the backcountry can be a dangerous place. This evening none of the explosions triggered a significant slide, but the threat will continue for the next few days.
Liam Fitzgerald, Utah Department of Transportation: "We have unusual avalanche conditions right now. If avalanches are going to run, we want to induce them artificially when there's no one in harm's way down at the bottom."
UDOT usually does this kind of work early in the morning, but the conditions were right for this evening. Saturday they will be back at it, dropping charges in some of the other high danger areas.
×
Related links
Most recent Utah stories