Estimated read time: 2-3 minutes
This archived news story is available only for your personal, non-commercial use. Information in the story may be outdated or superseded by additional information. Reading or replaying the story in its archived form does not constitute a republication of the story.
Keith McCord Reporting If you're a homeowner, you've heard of 15- or 30-year fixed rate mortgages, conventional loans or FHA loans. There are many ways to finance a home mortgage these days. Some make it very easy to qualify, and in some cases the home buyer can get into financial trouble.
The problem is non-traditional loans. These are loans such as adjustable rate mortgages (ARM) and interest-only loans. These loans start off with low monthly payments, but at some point they go up; they go up quite a bit.
Although slowing down in other parts of the nation, Utah's housing market is still vibrant. Annual home appreciation values are ranked in the top few of the country. The state's healthy economy is also driving the real estate industry.
Derek Miller, director, Utah Division of Real Estate: "Although the news in Utah has been fairly good. We've actually seen delinquency rates go down and foreclosure rates go down."
The director of the Utah Division of Real Estate would like to keep it that way. This week, the division issued some guidelines for mortgage lenders and consumers regarding non-traditional loans.
For some people, such loans are the only way they can qualify to buy a house. The loans start out with low interest and low payments, but later, higher rates kick in. Derek Miller calls it "payment shock".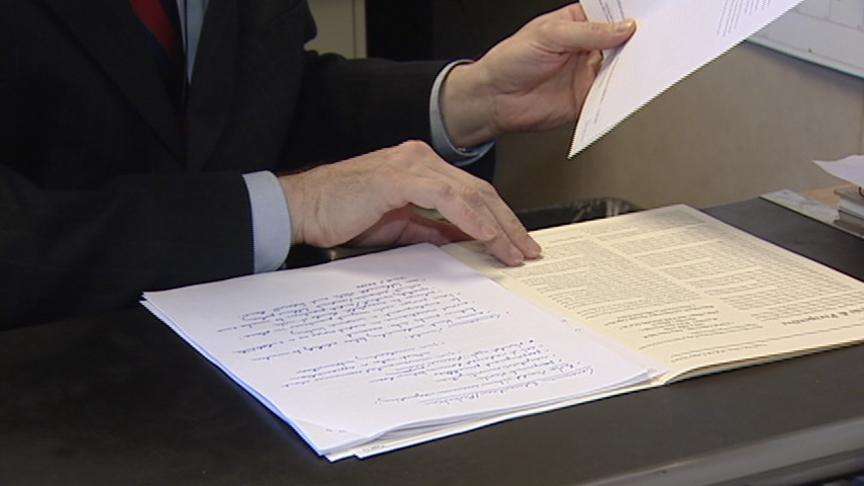 Derek Miller: "What's going to happen when that $500 a month goes to a $1,000 a month? Are you still going to be able to afford that?"
The Division of Real Estate wants all mortgage officers to clarify three important points about non-traditional mortgages to clients. The first thing on the list is the "payment shock", when the interest rate increases. Second, clients should also be aware of negative amortization, not paying enough to cover any principal or interest. And third, be told of prepayment penalties if the loan is paid off early.
The use of non-traditional loans has gone up dramatically the last five years, especially with home prices increasing so much. But, no matter what type of loan you apply for, make sure you know what you're getting into.
Derek Miller: "But consumers shouldn't rely on everything they're told. There's nothing wrong with asking questions, and a lot of questions."
Remember to ask questions. Also, if you don't understand what you're getting into, don't sign the papers. If you do, then you're stuck.
×
Most recent Utah stories