Estimated read time: 2-3 minutes
This archived news story is available only for your personal, non-commercial use. Information in the story may be outdated or superseded by additional information. Reading or replaying the story in its archived form does not constitute a republication of the story.
Tonya Papanikolas ReportingWe have been tracking the North Neola fire in Duchesne County. It has now burned more than 4,000 acres. It is not threatening any homes right now, but it is still a stubborn blaze for firefighters.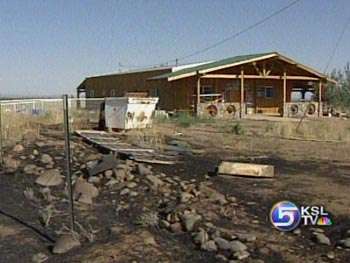 Most of the flames are out now, but there is still a lot of thick, white smoke filling the air. About 60% of the land that has burned is Indian tribal land. The other 40% is private land.
The fire came very close to homes; in fact it came on the property of one family and within about 40 feet of their home.
Dale Jablonski, Incident Commander: "Right now the fire is not moving. It is just kinda, mostly a lot of scattered hot spots."
About 60 firefighters are working to put out the hot spots. Meanwhile, helicopters have been dropping water from the air all day. The fire started Friday afternoon about a mile up the road from Linda Whiting's home.
Linda Whiting: "It was just about the size of a trampoline, a small fire. By the time my husband got up there it was about 40 feet wide, and he was trying to put it out with a shovel."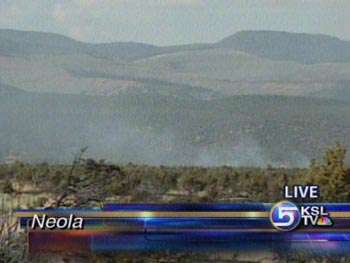 Within two or three hours the flames had spread right across the street from the Whiting house.
Linda Whiting: "We started packing up clothes, just whatever we could get out of the house. And by the time we got out of here you could see the flames here about 30 feet high."
Across the road the flames moved into the Taylor's yard, but firefighters were able to stop it before it burned their house. Unfortunately, the people who own a nearby home, who just live their seasonally, weren't so lucky. They were home when the fire started, but were able to get out safely.
Fire crews are working hard to keep other families safe.
Dale Jablonski: "We have maybe about 20 plus homes that are still threatened and that will be threatened until the fire is controlled."
The black smoke is still filling the air and some flames still exist. Fire crews are hoping to have it contained by tonight, but as far as controlling it, they say it will take several days.
The cause of the fire is under investigation.
×
Most recent Utah stories