Estimated read time: 2-3 minutes
This archived news story is available only for your personal, non-commercial use. Information in the story may be outdated or superseded by additional information. Reading or replaying the story in its archived form does not constitute a republication of the story.
Carole Mikita Reporting Utah's Episcopal Diocese has released a document addressing what it calls a crisis regarding gays and lesbians. The document will be presented at the annual House of Bishops meeting in Texas.
The document includes a very strong statement about human sexuality and how people of all orientations should be treated. It has been e-mailed to all bishops and all dioceses worldwide. Bishop Carolyn Tanner Irish will help present the document in Houston.
"It was the deputation from Utah, the lay people and clergy who are not bishops, who wrote this document, and I'm very proud of it for that reason," said The Right Rev. Carolyn Tanner Irish, Bishop of the Episcopal Diocese of Utah:
The most controversial section of the document is titled "Human Sexuality". In that section, leaders of the faith are asked to look beyond the Holy Scriptures for guidelines:
"It is deeply distressing to us that gay and lesbian people are being spoken about and not with. We hold firmly that each person is a child of God...We do not sanction the use of any language that demeans, demoralizes, or damns people who are gay or lesbian."
The church controversy began in 2003 with the election of the first openly gay bishop, Gene Robinson of New Hampshire. Right now, Anglicans - or Episcopalians as they are called in the U.S. - don't even have common terminology for gays and lesbians.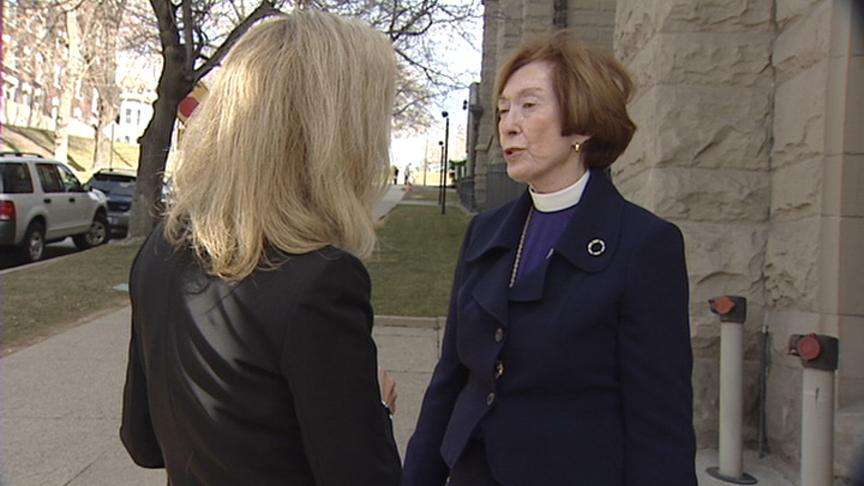 Irish was asked whether or not she was worried about a split in the faith.
The Anglican Bishops in African oppose homosexuality; it is taboo in their cultures. Bishop Irish points to crimes of rape and murder against women and children in their countries.
"For a few people to sit around talking about a gay bishop in New Hampshire, when that's going on and the church isn't doing anything, there's something the matter with that picture," continued Irish.
KSL will follow-up with Bishop Irish after the House of Bishops.
×
Most recent Utah stories