Estimated read time: 2-3 minutes
This archived news story is available only for your personal, non-commercial use. Information in the story may be outdated or superseded by additional information. Reading or replaying the story in its archived form does not constitute a republication of the story.
John Daley Reporting ICE, U.S. Immigration and Customs Enforcement, rounded up 12 illegal immigrants in Utah this week, identified as child sexual abusers. The arrests come as part of a nationwide effort called Operation Predator.
In all, 9,500 people nationwide were arrested, all of them identified as child sex offenders. One of them is Leonel Ortiz-Reza, and his story serves as a cautionary tale for anyone who is an illegal immigrant and who has a record.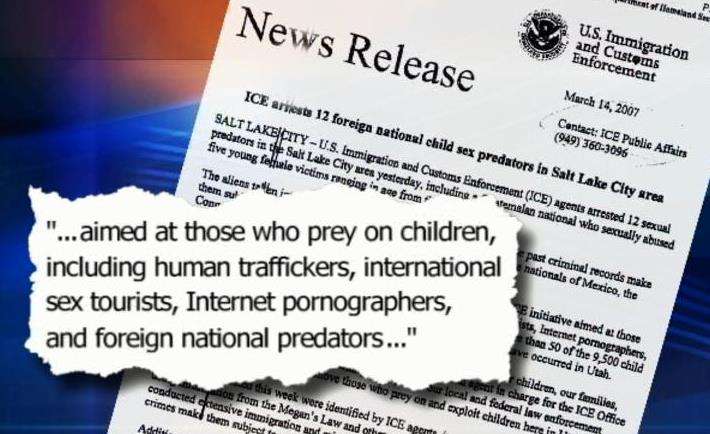 ICE is stepping up enforcement with immigration raids last year and a new roundup this week of 12 foreign national "child sex predators" in the Salt Lake area. A press release says the ICE initiative is "aimed at those who prey on children, including human traffickers, international sex tourists, and Internet pornographers."
A Utah agent says the agency will do whatever it can to get these guys off the street.
Kurt Fitz-Randolph, ICE Asst. Special Agent in Charge, Utah: "In one case, a Guatemalan national had abused five children from age 3 to 9 or 3 to 12. It's not a grey area whatsoever. It's black and white."
Deffny Mendez and her family disagree. Her longtime boyfriend, the father of their two young children, is 27-year-old Leonel Ortiz-Reza. The authorities zeroed in on him because he's an illegal immigrant, and he's listed on Utah's Sex Offender Registry for a Class A misdemenor, attempted unlawful sexual activity with a minor.
Deffny Mendez, girlfriend of undocumented immigrant: "It's unfair because, I mean, if it was rape or something then it's a different issue, but this way, it was consensual, and no one pressed charges against him."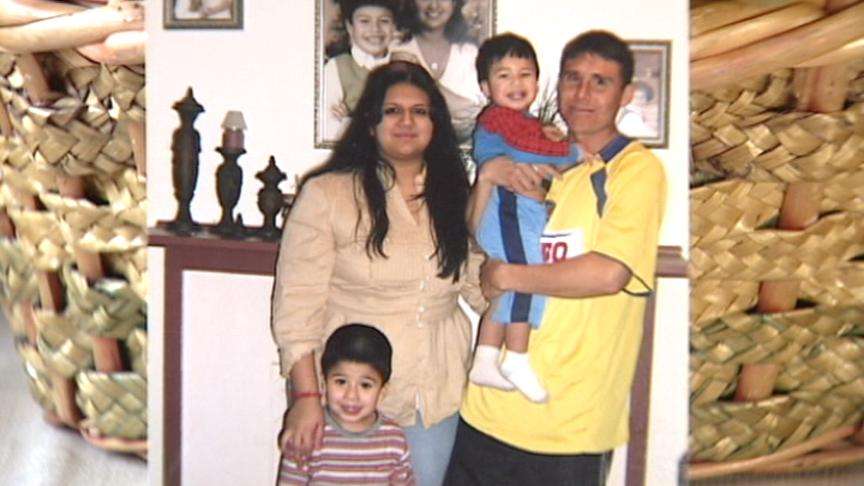 The minor in question was Mendez herself. She got pregnant four years ago at age 15. When she went in for prenatal care, the counselor reported the adult father, Ortiz-Reza, to the D.A. He was charged against the wishes of her parents and was put on probation. Now that conviction, coupled with his undocumented immigration status, has him on the fast track to deportation.
Deffny Mendez: "If you've been here for like 10 years, 15 years, and you have your family you should be able to stay here."
Kurt Fitz-Randolph: "If we can make our communities safer by removing these aliens from the U.S., based on their criminal convictions, we'll do it in a heartbeat."
This community advocate is getting constant calls to help with those now detained and gives this advice to anyone with uncertain legal status:
Tony Yapias, community advocate: "Stay out of trouble. Don't get in trouble."
We're told the other 11 people come from Mexico, Congo, Germany, Sudan, Croatia, Samoa and Guatemala. Who are they and what specifically are they charged with? The ICE official says that information is not being released on orders from headquarters in Washington. Because those arrested aren't U.S. citizens, the government doesn't have to release that information.
×
Most recent Utah stories