Estimated read time: 2-3 minutes
This archived news story is available only for your personal, non-commercial use. Information in the story may be outdated or superseded by additional information. Reading or replaying the story in its archived form does not constitute a republication of the story.
John Daley Reporting Members of Congress say because of the way eight U.S. Attorneys were fired, Attorney General Alberto Gonzales should be dismissed, too. President Bush admitted the firings were mishandled, but he stood behind his embattled Attorney General.
President Bush: "Mistakes were made, and frankly, I'm not very happy about 'em."
This fast-moving political firestorm has some strong Utah connections. A key player at the center of it is a Utahn who played a role both at the Justice Department and in the selection of federal judges.
Many Congressional Democrats want Attorney General Alberto Gonzales to resign. Utah's lone Democrat in Congress stops short of that but suggests forcing top prosecutors into an administration loyalty test crosses a line.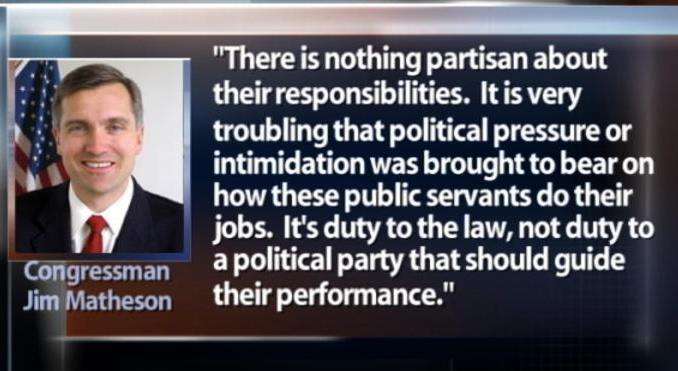 Jim Matheson (D), written statement: "There is nothing partisan about their responsibilities. It is very troubling that political pressure or intimidation was brought to bear on how these public servants do their jobs. It's duty to the law, not duty to a political party, that should guide their performance."
Meantime, there is silence from Utah Republicans. Senator Orrin Hatch's office had no comment today, though his former staffer Kyle Sampson went on to become Gonzales' chief of staff and was point man between the White House and the AG's office in the unprecedented midterm purge of eight U.S. attorneys.
Seven years ago, Sampson, then a Judiciary Committee staffer, told touring students from Tim Chambless' U of U political science class that one of his key duties was to review applications for federal judgeships.
Tim Chambless, political science professor, Univ. of Utah: "Chief among the criteria was whether or not these applicants to become federal judges would satisfy Senator Hatch's need that they be conservative judges."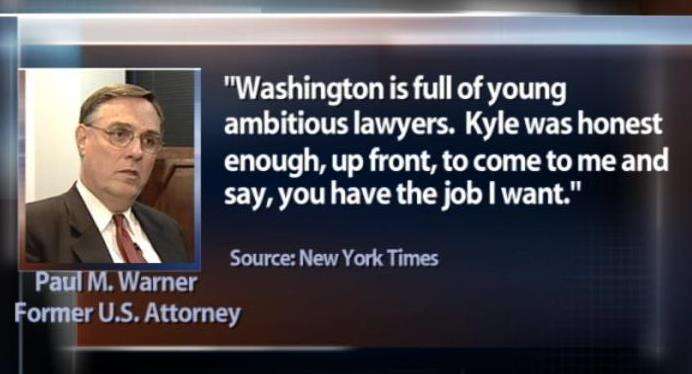 The Gonzales story and Sampson e-mails released by the White House raise questions about which came first, a prosecutor's politics or performance.
Tim Chambless: "When you read the e-mails from Kyle Sampson, you don't see the word 'competence' or 'honesty,' you see the word 'loyalty.'"
Sampson's ambitions were high. Magistrate Paul Warner, Utah's former U.S. Attorney, told the New York Times Sampson was "honest enough to come to me and say 'You have the job I want.'"
That didn't happen, and instead of Sampson, Utah's top prosecutor job went to someone else.
Congressional Democrats are expected to hold a hearing soon.
One key witness called to testify could be another well-known figure who grew up in Utah, President Bush's political adviser, Karl Rove.
×
Most recent Utah stories