Estimated read time: 2-3 minutes
This archived news story is available only for your personal, non-commercial use. Information in the story may be outdated or superseded by additional information. Reading or replaying the story in its archived form does not constitute a republication of the story.
Ed Yeates Reporting Two of the country's foremost medical groups want every parent, sibling and babysitter to know how to do CPR on infants and newborns. Today, the American Heart Association and the American Academy of Pediatrics launched a major campaign.
This first-of-its-kind training kit is designed and personalized for you, your older kids, grandma and grandpa and most especially those who end up tending a newborn or infant in your home.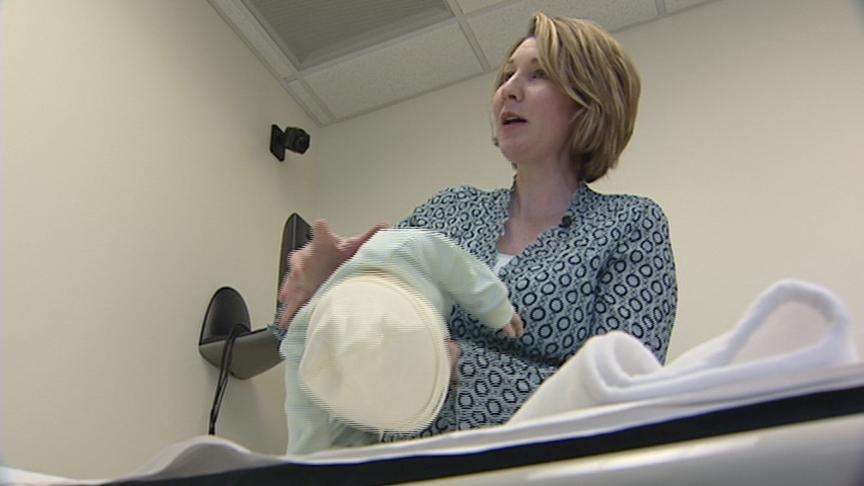 Unintentional choking and suffocation are now the leading cause of ALL injury deaths for infants under the age of 1. That's why the very, very first responders in a household must intervene before the ambulance arrives.
Susan Morelli, M.D., neonatologist & president-elect, American Heart Association: "It's extremely frightening for parents when their babies have a period where they watch them when they stop breathing after gasping for air."
Unlike an adult, infants in respiratory trouble simply give up. That's why we asked the School of Nursing at Westminster College to demonstrate it using their computerized infant simulator.
In suffocation, you first notice the chest is not rising or falling as it should. CPR should begin immediately. And for an infant, it's different!
Jennifer Speyer Stock, MSN, Westminster College, school of nursing & health sciences: "And it's very important that when you give an infant CPR that you cover up the nose with your cheeks and that you don't blow more than a puff. Because infant's lungs are so much smaller than an adult, you don't want to give a full breath that you would have in your chest."
Jennifer Speyer Stock, MSN: "An infant gets only a quarter of the air you would normally use in CPR."
In compressions of the chest, push in between the two nipples with only two fingers, not two hands.
And so on, up to 30 counts! What if the baby is choking?
Jennifer Speyer Stock, MSN: "Again, chest thrusts, and see if anything comes up. Flip the baby back over and whack it often in the upside down position. The back blows will release anything that is stuck in the throat."
A home kit contains a one-of-its-kind inflatable infant manikin, a 22-minute training DVD and two quick reference skill guides for reminders.
×
Related links
Most recent Utah stories