Estimated read time: 2-3 minutes
This archived news story is available only for your personal, non-commercial use. Information in the story may be outdated or superseded by additional information. Reading or replaying the story in its archived form does not constitute a republication of the story.
SALT LAKE CITY -- Legal experts are trying to assess the impact on upcoming trials for 23 people now that the chief witness in the case has committed suicide.
The undercover informant is the third suicide connected to the stolen artifact theft case, and he was believed to be the heart of the government's case.
The air of tragedy surrounding this case was described as "Shakespearean" on Wednesday by a long-time friend of undercover informant Ted Gardiner. In spite of his suicide Monday night, prosecutors are still planning to be in court Monday morning, March 8, for the next step in the legal drama.
There is physical evidence in the case, such as Indian artifacts seized in last year's raid.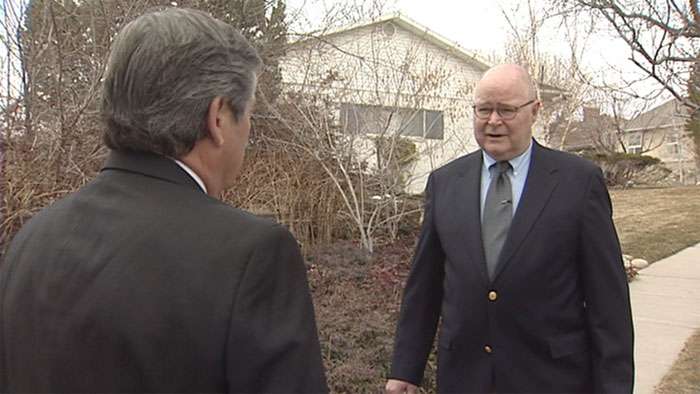 And the two dozen people rounded up were apparently secretly recorded by Gardiner, but his suicide presents a big problem at trial.
Veteran trial lawyer and University of Utah law professor Jim Holbrook says prosecutors like to have what he calls a "storyteller."
"Otherwise, the evidence in the case comes in through bits and pieces and it's harder for the jury to grasp it," Holbrook said. "But if there's a storyteller, someone who can really say from beginning to end what happened and what people did and what people said, it makes it a lot more comprehensible for a jury."
Holbrook believes trials for the 23 remaining defendants will be much more difficult for prosecutors, but are still viable.
"Any of the real evidence -- for example, the artifacts that were seized, and so on -- and any statements they may have made to others who would be witnesses, all of that would come in," he said.
But it's less clear if a judge would allow undercover tape recordings of the suspects to be used as evidence. Normally, the informant himself lays the foundation for the jury by explaining how the tapes were made and who is speaking.
"If he were wearing a wire and it was just a private conversation and nobody in law enforcement was a participant or heard it, it would be much more difficult to get it into evidence," Holbrook said.
E-mail: hollenhorst@ksl.com
×
Related stories
Most recent Utah stories