Estimated read time: 2-3 minutes
This archived news story is available only for your personal, non-commercial use. Information in the story may be outdated or superseded by additional information. Reading or replaying the story in its archived form does not constitute a republication of the story.
Sandra Yi ReportingChief Mike Wright: "I feel that we have a serial, a true serial pedophile off the street."
Police say a violent child predator is now behind bars. The man has been charged with rape, sexual abuse, and sodomy, involving his daughter. He's confessed to sexually abusing at least four other girls and police say there could be many more victims out there.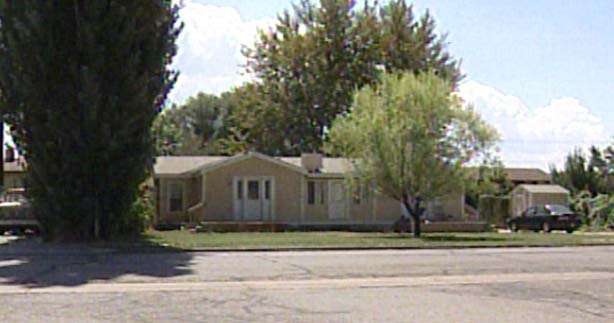 Police say they've investigated Vance Green in the past, but his victims were too scared to come forward. Now some of the girls, including Green's daughter, are talking.
Mike Wright: "She's saying that she was raped by her father, he threatened her, he threatened her and her mother if she told anyone."
Police say the abuse began when the girl was only 10, and went on for several years.
Mike Wright: "He stated his wife was having chemo treatments for breast cancer. She wasn't around the house a lot and he was 'lonely', was the word he used."
Police believe 44-year old Vance Green would have killed his sick wife to get to his daughter. The couple divorced and the girl came forward. But she isn't the only victim, police believe there are at least 10 others.
Mike Wright: "They would come over and have sleepovers with his daughter. They were good friends with his daughter."
Police also found disturbing material on Green's computer, including violent websites and pornography. They arrested Green at his work in Centerville Tuesday night. They say he confessed to the crimes, but his current wife of two years doesn't believe it.
Dorothy Green, Wife: "He's not a child molester, he's not."
Dorothy Green has six children from a previous marriage. The youngest is seven-years old. She says she always trusted her husband with her kids.
Dorothy Green: "He is a righteous man, and he is close to the Lord, and he wouldn't do these things to anyone."
Police say between 2001 and 2003 Vance Green volunteered as a driver for the Girl Scouts and had contact with two troops in the Bountiful area. They believe some of those girls may also be victims.
Police are asking that anyone who had contact with Green come forward. Call West Bountiful Police at 292-4487.
×
Most recent Utah stories