Estimated read time: 2-3 minutes
This archived news story is available only for your personal, non-commercial use. Information in the story may be outdated or superseded by additional information. Reading or replaying the story in its archived form does not constitute a republication of the story.
Alex Cabrero Reporting Need a sure sign that winter is about over? How about wildfires? There was a lot of smoke over Herriman this afternoon, but it's nothing for residents to be concerned about.
This fire was intentional. Today's wildfire was all about reducing wildfires. I know that sounds sort of backwards, but the BLM's thinking is that by starting a fire you can control, you can burn all the dry grass and wood that feeds a fire. That way, when a wildfire starts that's out of your control there won't be much for it to burn.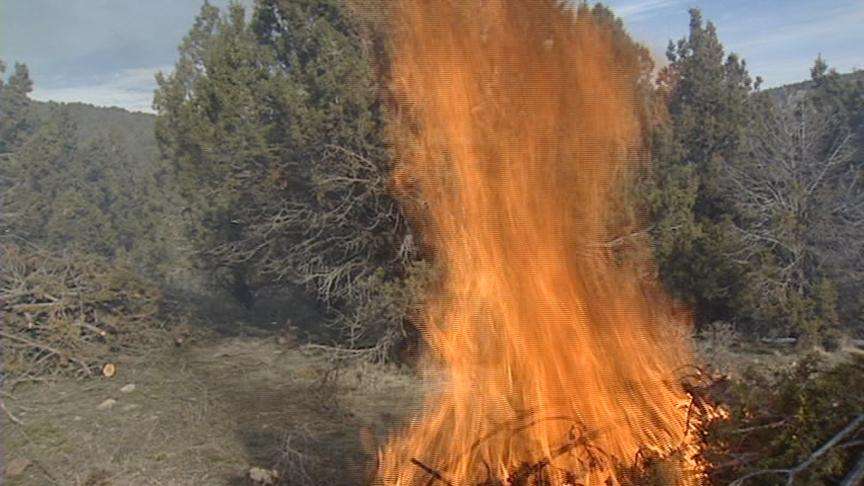 When a fire gets really close to your house, it is a little intimidating.
Shane Capaldi, homeowner: "It's a little intimidating, but you know it's for a good thing."
It's not often homeowners would consider this good, but for those living in the high country estates in the backcountry near Herriman, seeing this fire with BLM firefighters starting it is a relief.
Tom Williams, homeowner: "I think it's a great idea that they're doing this."
Shane Capaldi: "Especially after the fires we had last year, they really jumped on top of it and started thinning out the trees."
Firefighters spent all day thinning out some trees as well as other quick-burning natural fuels.
Mike Mattfeldt: "I'm gonna just keep walking down this way."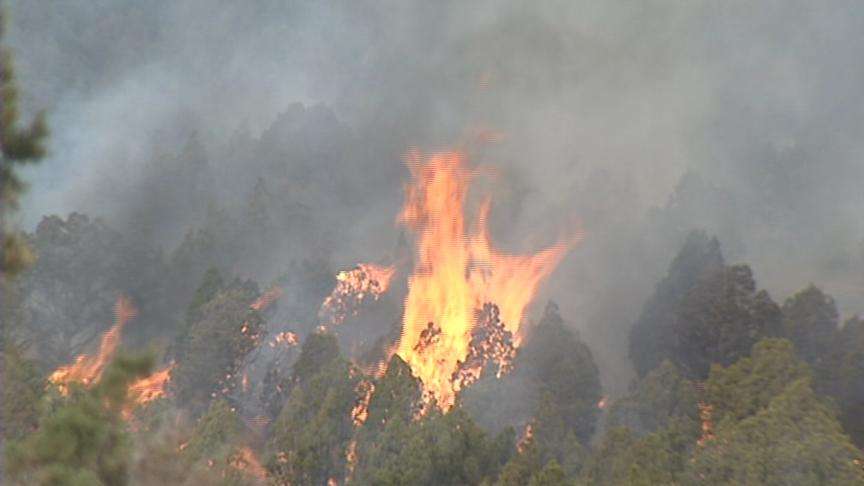 Mike Mattfeldt has been doing this for more than a decade. This year, though, he's worried it could be a bad year for wildfires.
Mike Mattfeldt: "It seems, yeah, like it's really dry."
Last year, some lightning strikes sparked a few wildfires here in this part of Salt Lake County. This year, homeowners know that even though it is beautiful to live here in the backcountry, it does come with some danger.
Shane Capaldi: "Everybody moved up for the nature, and it's nice to be surrounded by trees, but the fires kind of remind you that, hey, the trees are right next to your house too."
It seems every year more homes are being built further into nature.
Dan Washington, BLM fuels specialist: "It's an increasing fact that we have to deal with, and that's why we're doing the project."
So even though a few trees are now gone, homeowners aren't complaining.
Shane Capaldi: "It's either live with nature the way you need to, or you could possibly lose your house, or worse."
In all, about 300 acres will be burned during this project.
×
Most recent Utah stories