Estimated read time: 3-4 minutes
This archived news story is available only for your personal, non-commercial use. Information in the story may be outdated or superseded by additional information. Reading or replaying the story in its archived form does not constitute a republication of the story.
YOU KNOW THESE GUYSUtah returns 45 lettermen while losing just 16 from last year's 8-5, Armed Forces Bowl champion team. The Utes return 47 lettermen total, including quarterback Brian Johnson (2004-05) and kicker David Carroll (2004). Johnson started in 10 games in 2005 before suffering a season-ending knee injury. He used a medical redshirt last fall. Carroll was the starting kicker in 2004 before leaving for an LDS church mission. Seventeen starters are back from 2006, and Johnson's return raises that total to 18.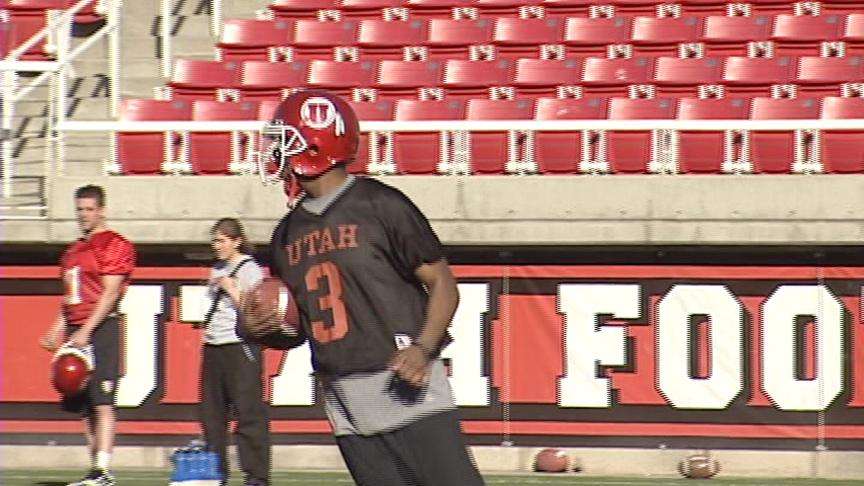 The only offensive starters who graduated were left tackle Tavo Tupola and quarterback Brett Ratliff. The defense took a bigger hit - losing five players to graduation and one (linebacker J.J. Williams) to an LDS mission. The kicking game returns virtually intact and is highlighted by 2006 MWC Special Teams co-MVP and Armed Forces Bowl MVP Louie Sakoda as the punter and place-kicker. In fact, Utah will have two of the nation's best kickers in spring camp with the return of Carroll, who as a true freshman in 2004, made 5-of-5 field goals and 44-of-44 PATS for Utah's 12-0 Fiesta Bowl champion team.
EARLY CAMP STARTThe Utah football team began spring training camp on Tuesday, Mar. 13, two weeks earlier than the typical start date. Due to spring break, the camp will be split into two segments. After practicing on Mar. 13 and 15, the Utes will break for vacation, then return to action on Mar. 27. The NCAA allows a total of 15 practice days (including scrimmages and the spring game). Utah's camp will conclude with the annual Red-White game on Saturday, April 21. Practices, scrimmages and the Red-White game are open to the public.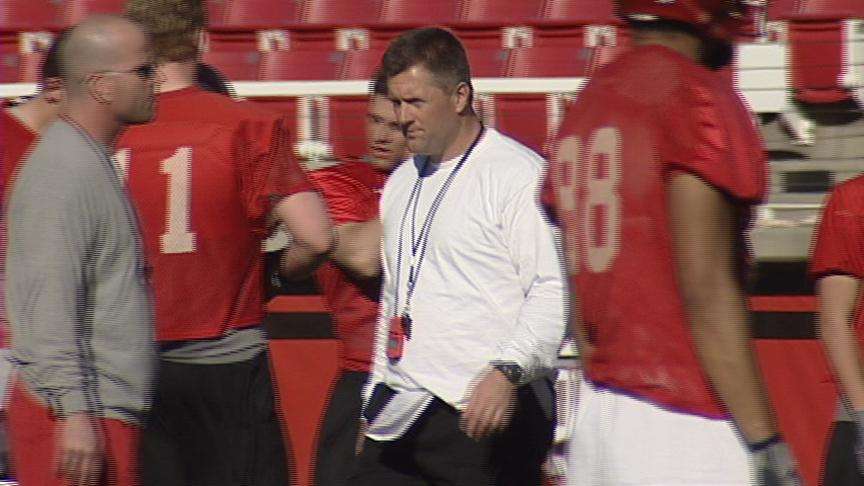 PRACTICE, SCRIMMAGE AND SPRING GAME TIMESPractices will run around two hours in length and the typical start time for weekday practices is 3 p.m., regardless of location. The Saturday practice times could vary, depending on the weather. The schedule calls for 10 a.m.-noon practice on the first Saturday and 9-11 a.m. scrimmages on April 7 and 14. If weather forces the team indoors, Saturday practices will run from 8-10 a.m. The Red-White game on April 21 will start at 1 p.m. RED-WHITE SPRING GAMEThe fifth-annual Red-White game will be held in Rice-Eccles Stadium on Saturday, April 21 starting at 1 p.m. It is free to the public and the players will sign autographs after the game.
UTE NOTESThe first three days of practice are designated as no-tackle sessions and the focus will be on installing the offensive and defensive packages. Tackling begins on Mar. 29, the second day after camp resumes ... Brian Johnson will regain the starting job he held at quarterback in 2005, fully recovered from the knee surgery that cut his sophomore season two games short. Johnson initially shared snaps with the starting QB contenders in fall camp last August, before realizing his surgically-repaired knee was not ready for the rigors of full-time action ... New numbers of note include part-time starting linebacker Alex Puccinelli (13), backup quarterback Tommy Grady (15) and backup running back Darrell Mack (6) ... Players who will be held out of contact drills this spring while recovering from surgeries are linebacker Loma Olevao (knee), running back Mike Liti (knee), tight end Chris Joppru (shoulder) and defensive back Josh Woods (hip) ... Three mid-year junior college transfers will participate in spring drills: defensive lineman Koa Misi, defensive back Deshawn Richard and quarterback Chad Manis.
×
Most recent Sports stories