Estimated read time: 2-3 minutes
This archived news story is available only for your personal, non-commercial use. Information in the story may be outdated or superseded by additional information. Reading or replaying the story in its archived form does not constitute a republication of the story.
SALT LAKE CITY -- According to newly-released Department of Defense documents, as part of security preparations in advance of the 2002 Winter Olympic Games in Utah the U.S. military monitored Planned Parenthood and the white supremacist group called the National Alliance.
The documents were released to the non-profit government watchdog group Electronic Frontier Foundation through a Freedom of Information Act request.
But the documents relating to the 2002 Olympics are cryptic at best, and it's not clear how or why the information was collected.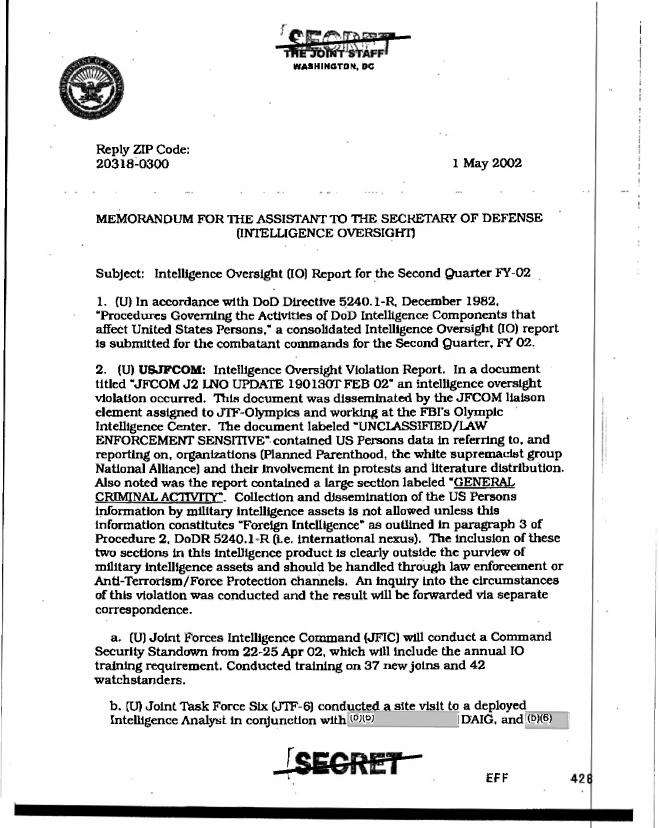 Just months after the September 11 terrorist attacks, the 2002 games were held amid high-level security.
Electronic Frontier Foundation got more than 800 pages from oversight reports from 2001 through 2008 by the Department of Defense Inspector General, looking at actions from various military branches, believed to be illegal.
According to the documents, in 2002 the U.S. Joint Forces Command liaison collected and disseminated information on members of Planned Parenthood and the National Alliance, a white supremacist group active in Utah, regarding "protests and literature distribution."
The document says the surveillance "is clearly outside the purview of military intelligence assets and should be handled through law enforcement or Anti-Terrorism/Force Protection channels."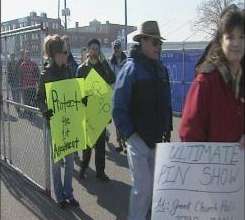 Wayne McCormack, a law professor at the University of Utah, said, "If the military was involved on U.S. soil in carrying out intelligence-gathering activities, that's clearly illegal and the Department of Defense recognizes that. But the question that is not answered in the current documents is whether there were any violations of privacy laws."
An EFF attorney says the group has no information other that what is in the two-page report. It is getting new reports, much of them redacted or blacked out, and may sue to make redactions public.
Anti-abortion protesters were on hand during the 2002 games, with a group protesting every day outside Planned Parenthood offices. Monday, Planned Parenthood Association of Utah CEO Karrie Galloway says she sees nothing nefarious in the surveillance.
"During that time, we had FBI in our parking lot paying attention to the protesters outside," Galloway said. "So I look at it as background work."
KSL was unsuccessful in making contact with the Department of Defense Monday and a message left with National Alliance was not returned. The local FBI office declined to comment.
E-mail: jdaley@ksl.com
×
Related links
Most recent Utah stories