Estimated read time: 2-3 minutes
This archived news story is available only for your personal, non-commercial use. Information in the story may be outdated or superseded by additional information. Reading or replaying the story in its archived form does not constitute a republication of the story.
(KSL News/AP) --
Two hikers stranded in Neff's Canyon overnight are now safe at home this morning.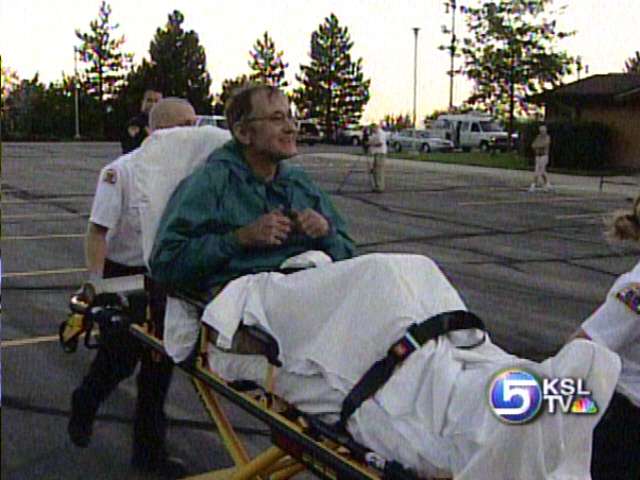 Salt Lake County Sheriff's spokesman Paul Jaroscak says crews rescued 58-year-old Jim Melton from Utah and 49-year-old Christopher Farrar from southern California.
Christopher Farrer, Rescued Hiker: "So I decided well I'm going to bivouac, I have no choice."
But luckily the stranded hiker didn't have to camp alone, Search and Rescue was on the way. This morning, they delivered him safely from the mountain.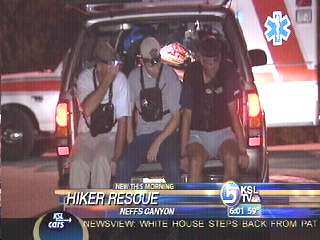 The stranded hiker, Christopher Farrer, had been on the mountain since early Wednesday morning. In town from California, he and a local friend decided to hike Neff's Canyon.
The mountain ended up a little more then the two bargained for.
The two started out at six a.m. Wednesday morning for a day of enjoying the outdoors. The hike was long, and before they knew it the sun was fading. Farrer wasn't experienced and the mountain proved too much for him to handle alone.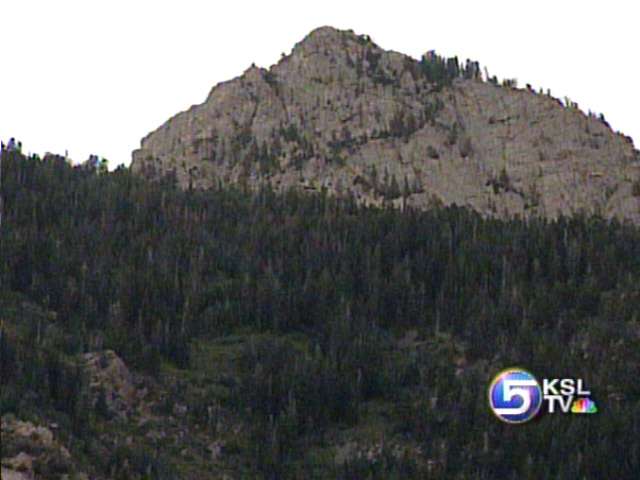 It took seven hours, several search and rescue personnel, and Life Flight to finally get Christopher Farrer off the east side of Mount Olympus.
Christopher Farrer, Rescued Hiker: "Hey I lived through it, ha ha."
Wednesday evening when Farrer realized he wouldn't be able to make it down the mountain, his friend, a more experienced hiker from the area, went down the mountain himself and called for help.
Meanwhile, Farrer was alone, preparing to spend the night in the mountains with little provisions.
Christopher Farrer, Rescued Hiker: "So I was very very happy when the folks from search and rescue came by."
But that was after midnight and it was too dark and dangerous to hike back out.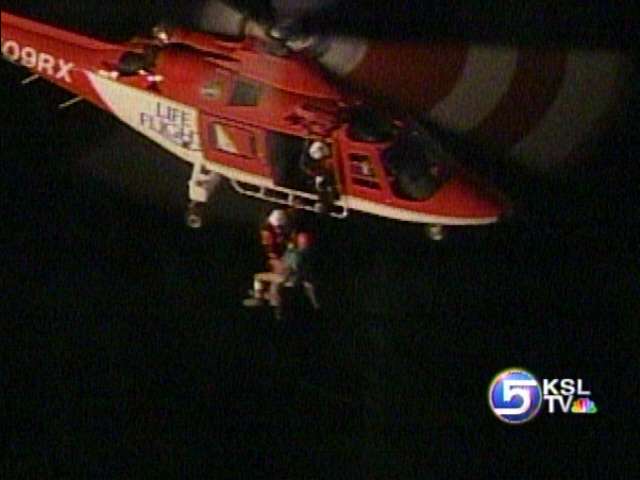 Christopher Farrer: "It's very knife edgy, a lot of sharp rock, you try and go over it hands and feet trying keep off rock."
Jaroscak says crews were able to locate the men with a G-P-S system the men had with them. Crews were able to walk Melton off the mountain last night. However, because the area was so steep and rugged, crews decided to stay with Farrar through the night and airlifted him out this morning.
Christopher Farrer: "They got fire, fluids, and kept me company all night long."
As the sun came up over Mount Olympus, there was Life Flight to bring Farrer back to safety.
"That was a rush, that was a lot of fun."
Farrer does have a heart conditions, but says that had nothing to do with him becoming stranded.
Jaroscak says both men refused medical treatment and went home this morning.
(The Associated Press Contributed to this story)
×
Most recent Utah stories