Estimated read time: Less than a minute
This archived news story is available only for your personal, non-commercial use. Information in the story may be outdated or superseded by additional information. Reading or replaying the story in its archived form does not constitute a republication of the story.
SALT LAKE CITY (AP) -- Mayor Rocky Anderson says Sen. Orrin Hatch should apologize for calling Monday's Bush protesters "nutcakes."
Hatch said, "If any apology must be given, it should come from Mayor Anderson to the president and Mrs. Bush."
Speaking with KSL-TV Monday about the protest, Hatch said, "You're always going to have nutcakes out there, no matter what you do."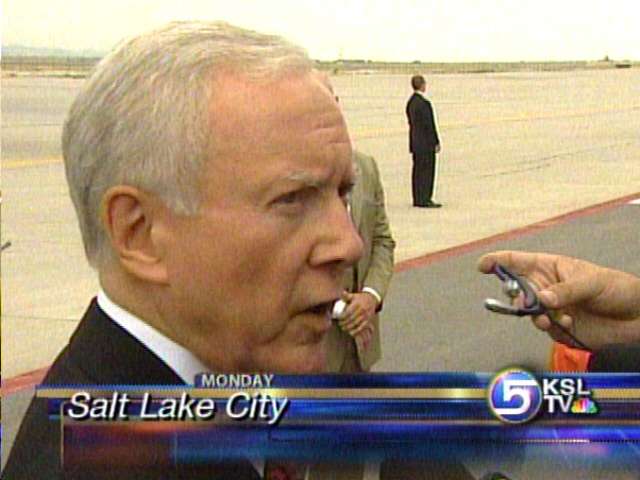 The protest, which primarily was against the Iraq war, was held in Pioneer Park, while President George W. Bush addressed the Veterans of Foreign Wars national convention at the Salt Palace.
Anderson, who had encouraged the demonstration and spoke at it, said that "among the people that Orrin Hatch referred to as nutcakes" were the leader of one of Salt Lake City's largest Jewish congregations and several mothers whose sons died in attendance.
He said there were lawyers, architects and several veterans.
"This was a very broad range of great people who came out with heartfelt concern about the direction which our nation has been taking," Anderson said. "I don't think calling people names, especially by a United States senator, has any place in civil dialogue."
(Copyright 2005 by The Associated Press. All Rights Reserved.)
×
Most recent Utah stories