Estimated read time: 2-3 minutes
This archived news story is available only for your personal, non-commercial use. Information in the story may be outdated or superseded by additional information. Reading or replaying the story in its archived form does not constitute a republication of the story.
Sam Penrod Reporting The search is on for the men who robbed a jewelry salesman in Orem yesterday.
It's clear this is not a random crime but that the salesmen are being targeted, and the robbers are violent. They've pointed a gun at one victim and yesterday seriously cut the victim in the hand when he refused to give up his merchandise.
Detectives are looking for clues into who is behind robbing jewelry salesmen along the Wasatch Front. Yesterday's robbery was the third jewel heist in Orem in just the last seven months.
Lt. Doug Edwards, Orem Police Dept.: "All of the victims have been from out of state: California, New Jersey and New York. They are not associated with one another (nor were they) staying in the same hotel, but they all got ripped off basically by the same method."
Yesterday's robbery that sent the victim to the hospital is the latest in a string of robberies. A salesman was robbed at gunpoint outside a department store in American Fork on January 23. Just two weeks earlier, a man was robbed in Murray and another jewel heist happened in Salt Lake during December. And it's not just happening here in Utah, but across the country.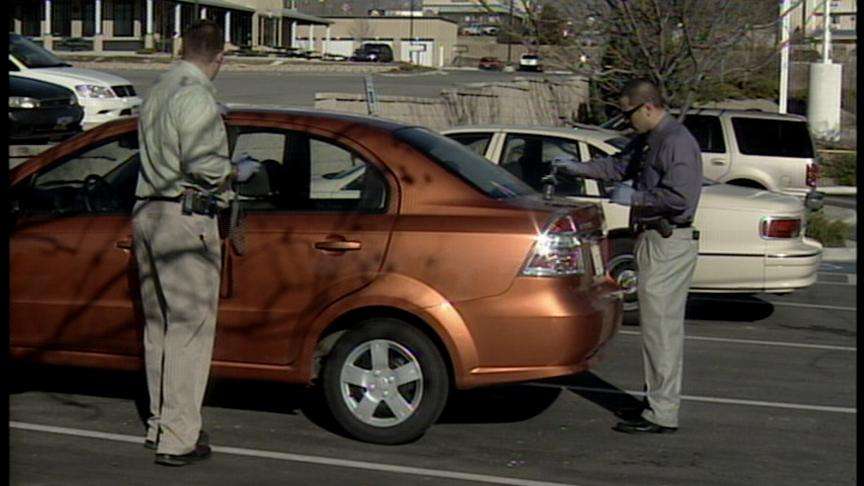 Lt. Doug Edwards: "We've heard of these happening across the nation. The victim that was robbed here in November, it was his third time being robbed as a jewelry salesman."
Police doubt the robberies are an inside job. The leading theory is that the thieves watch jewelry stores for the salesmen and then rob them when they get out of their cars. Whether this is the work of a few robbers or something more organized isn't clear, either.
Lt. Doug Edwardst: "On what grand scale these people are involved, the bad guys, we don't know, but they are making some fairly significant hauls when they get away with the diamonds."
Yesterday's victim is out of the hospital and caught a flight back to New Jersey.
Police are asking for tips in this case, if anyone has information about who could be behind these robberies.
×
Most recent Utah stories