Estimated read time: 2-3 minutes
This archived news story is available only for your personal, non-commercial use. Information in the story may be outdated or superseded by additional information. Reading or replaying the story in its archived form does not constitute a republication of the story.
Carole Mikita reportingA nationally-recognized Utah sculptor is creating a huge monument for a city block in Omaha, Nebraska. The sculptures will take a decade to complete.
We take you inside the artist's studio for a look at phase one.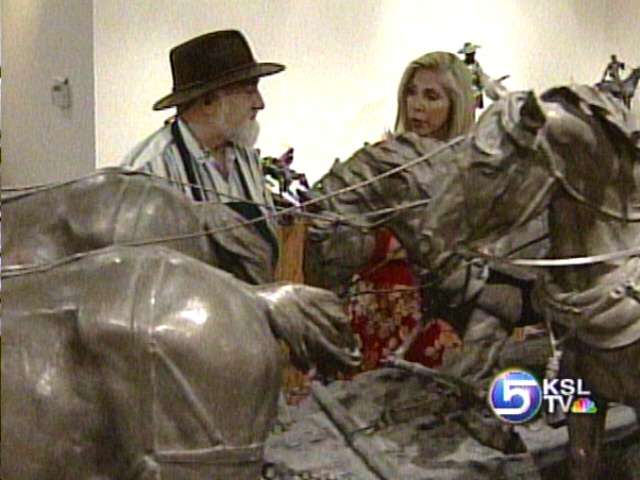 The horses, the wagon, the people: Separate pieces now, but when put together, will tell the story of the western migration.
The multi-ton, 360 foot long monument began with a quarter-size model. Ed Fraughton, Utah sculptor: "It's just that desire to do what nobody else can do, I suppose..."
Ed grew up in a ranching family in Park City, a descendant of Wyoming settlers. He turned his U of U degree in engineering, into art. His works are in collections and galleries around the world.
Ed Fraughton, Utah sculptor "It just really is a great challenge to your artistic ability, so... I was eager to take it on to see what I could do with it..."
Fraughton's partner, Blair Buzzwell, whose most recent work is a Hall of Fame bust of Steve Young, is now working on a freight wagon pulled by mules.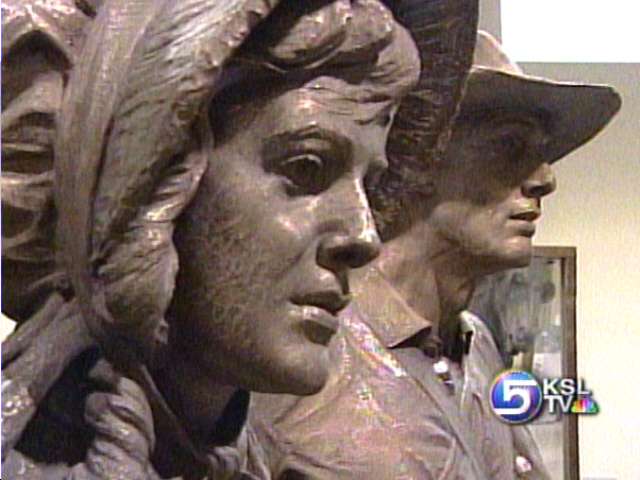 These sculptures do not depict an historic wagon train or a real family but will stand as a composite of what might have happened on the trail...when a group first started out.
Ed Fraughton, Utah sculptor: "They're really not road-weary yet, not worn down... It's a hopeful, positive expectation of the future, is what we're trying to portray in the monument..."
Memorializing the westward migration will keep Ed Fraughton, his partner and their co-workers busy for ten years. They say it is time well spent to tell this story in art.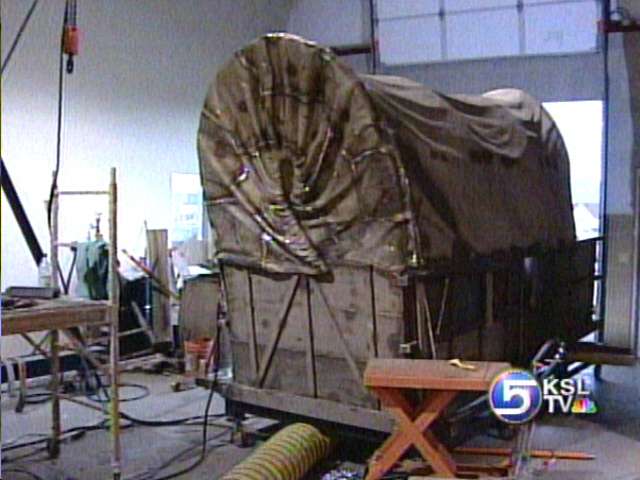 The First National Bank commissioned the monument. Some of the pieces will be shipped to Omaha September 2nd, with the others following a week after that.
×
Most recent Utah stories