Estimated read time: 2-3 minutes
This archived news story is available only for your personal, non-commercial use. Information in the story may be outdated or superseded by additional information. Reading or replaying the story in its archived form does not constitute a republication of the story.
Jed Boal Reporting Another Utah family and neighborhood mourns the death of a soldier killed in Iraq. Sgt. First Class Douglas C. Stone of Taylorsville died Sunday in a non-combat-related incident. He was home on leave just two weeks ago.
It's a very somber and respectful day in the Taylorsville neighborhood. When word spread this morning that Sergeant First Class Doug Stone had died in Iraq, neighbors got out early this morning and lined the entire neighborhood with American flags.
Sgt. Stone was a U.S. Army Reserve soldier on active duty assigned to the 96th r\Regional Readiness Command 10 years ago. That's the command that's based up at Fort Douglas, and that's when he moved here from the state of Michigan.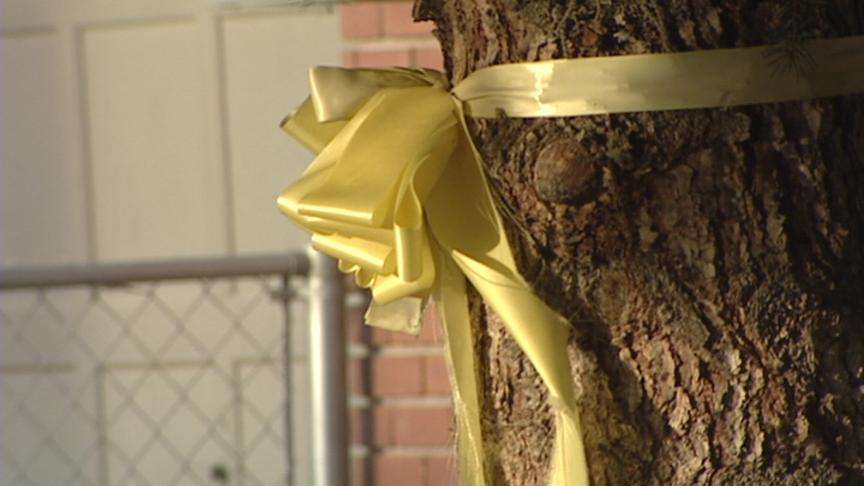 Stone deployed to Iraq to help train Iraqis to run their own country. That's one of the critical missions that are taking place over there to help take over the security and all of the military missions from the American soldiers.
A close friend who is also a soldier and moved here with him from Michigan called him a great man.
The family has asked us to respect their privacy today. Sgt. Stone is survived by his wife and two boys, ages 9 and 13.
Neighbors had a send-off for Stone before he left for Iraq nearly a year ago in May.
Karen Witt, neighbor: "We told him our faith and prayers would be with him, and we don't know why things happen the way that they do, and it's really a tragedy, and we're sad that it happened; we're all pretty numb about it."
DeOna Jones, neighbor: "He was a very great man, very well liked, very active in scouting with his boys."
Karen Witt: "We honor and respect the people that fight for our freedom. Their lives are on the line, and we appreciate that."
Claude McKinney, public affairs, U.S. Army Reserve: He had been assigned here to the headquarters, so he was part of our headquarters family, and in that regard we feel the loss, and we're mourning his passing."
DeOna Jones: "It breaks my heart that he's not going to be home, and that he made that great sacrifice for our country and the country of Iraq."
The neighbors put a flier on each of the flags in tribute. In part, it reads: "As we look upon this flag, may we remember the sacrifice that was made unselfishly by Doug and so many like him. May we be a grateful community and respectful neighbors as we take a moment to ponder his life and his sacrifice."
This was a non-combat-related death, and the Army is investigating that to find out what exactly happened. We hope to have more details on the life of Doug Stone. The family does plan to bury him back in the state of Michigan. He was from the suburbs of Detroit.
×
Most recent Utah stories