Estimated read time: 2-3 minutes
This archived news story is available only for your personal, non-commercial use. Information in the story may be outdated or superseded by additional information. Reading or replaying the story in its archived form does not constitute a republication of the story.
Ashley Hayes ReportingA missing Layton boy is home this morning. Ten-year-old Lucas Medlin was reported missing after school yesterday. Police found him early this morning at the apartment of a family friend.
The boy was supposed to come out of school yesterday around 3:30. His father was waiting for him at the curb in front of the school, but he never showed up. His father called police.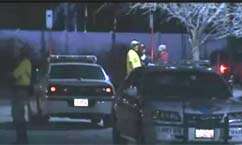 Layton police set up a command post at the school and started searching for the boy. Medlin did not qualify for an Amber Alert, but officers still set up an extensive search.
Mark Chatlin, Layton Police Dept.: "We get a lot of kids that come home late from school and may be hanging out at a friend's house or whatever. But the time has been as such that it was appropriate to do that and try to get as much help out here as we could."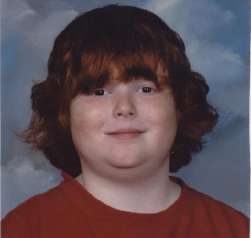 Two-hundred volunteers started searching. An Air Med helicopter and several other agencies were involved. But none of them were able to find him.
Medlin apparently had gotten on a UTA bus after school and headed to Ogden to a family friend's apartment. After media outlets broadcast the fact that Medlin was missing last night, someone who had been on the bus recognized him and called police.
Police called the bus driver. He confirmed the boy had been on the bus and gotten off in Ogden. Officers found Medlin around 2:30 this morning, inside the family friend's apartment, by himself. There is no information yet on where the family friend was.
At this point we don't know why the boy decided to go to the friend's apartment. Medlin told police that it was his decision to go there. Police think this may have been spurred by a fight the boy had with his parents, but we are still waiting on more information.
The good news is that he is safe and back in school today.
×
Related links
Most recent Utah stories