Estimated read time: 2-3 minutes
This archived news story is available only for your personal, non-commercial use. Information in the story may be outdated or superseded by additional information. Reading or replaying the story in its archived form does not constitute a republication of the story.
Dr. Kim Mulvihill Reporting A new study released today is highlighting the mental health toll facing veterans of Operation Enduring Freedom and Operation Iraqi Freedom. Stress related to combat appears to be taking a tremendous toll.
There is the sense that in these two wars everyone is on the frontline. For the person in the kitchen, the person on a vehicle, or someone involved in direct combat, the stress can be severe. And now researchers at UC San Francisco and the San Francisco VA Medical Center have taken a closer look.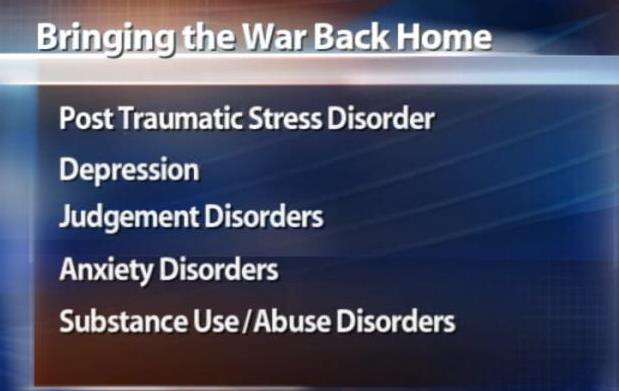 Veterans are eligible for two years of free military service related health care through the Department of Veterans Affairs health care system. In an effort to see how common mental health problems were among veterans seen at VA facilities, researchers studied over 100,000 veterans who returned from duty in Iraq or Afghanistan from 2001 to 2005.
As with any brutal conflict, American soldiers returning home are bringing the war back with them. New research shows 25 percent have been diagnosed with at least one mental health disorder.
Post traumatic stress disorder was the most common illness reported, followed by depression, judgment disorders, anxiety disorders and substance use and abuse disorders.
Readjustment issues were also common, including family and marital problems, homelessness, and sudden loss of employment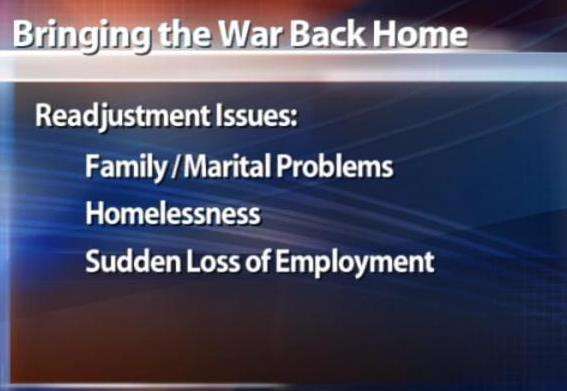 The study found age was a significant risk factor. All conditions were more common in younger soldiers ages 18 to 24. On the plus side, primary care physicians were likely to diagnose an illness within days of the soldiers' arrival, giving most soldiers an opportunity for early treatment.
Experts say early detection is key to ensure soldiers get the best possible care early on. That's especially important when you consider that more than half the vets in this study had two or more distinct mental health disorders.
×
Most recent News stories