Estimated read time: 2-3 minutes
This archived news story is available only for your personal, non-commercial use. Information in the story may be outdated or superseded by additional information. Reading or replaying the story in its archived form does not constitute a republication of the story.
We have received several reports of a virus coming through one of our 3rd party ad networks used to distribute ads on ksl.com. As a result, as of 11:00am Thursday February 25th, we have paused all of our ad networks, leaving only our direct buy ads on the site. We feel confident this will prevent further issues with any malware or virus. At this point, you can feel confident to browse safely on ksl.com.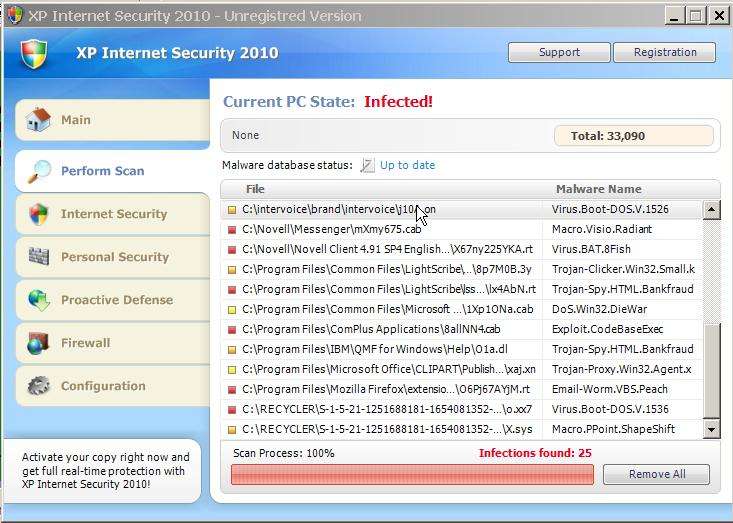 We apologize for any problems this may have caused, and want you to know that we take these types of issues very seriously. Making ksl.com a safe web experience is our top priority.
If you see this pop-up image - or any similar image - DO NOT CLICK ON IT OR PROVIDE ANY PERSONAL INFORMATION.
Ksl.com has not been the only victim of these attacks. This same malware hit other news websites - such as Star Tribune out of Minneapolis - earlier this week.
---
Removing the malware
If your computer has been compromised by this malware (manifests itself as AntiVirus 2010 in most cases). Please follow the instruction below to remove the malware (instructions from answers.microsoft.com)
Download and install and update Spybot Search & Destroy 1.6.2, a very good, FREE Anti-Spyware Program.
Download Spybot Search & Destroy
Then SCAN with it.
Update it, and scan your System once a fortnight.
Important re: Safe Mode
If you happen to find a problem that you can't uninstall / delete, reboot the computer, and go into Safe Mode.
To get into Safe Mode, tap F8 right at Power On / Startup, and use UP arrow key to get to Safe Mode from list of options, then hit ENTER.
RESCAN your computer with your Anti-Virus, Malwarebytes and Spybot S & D while in Safe Mode.
If unable to install above Program in Normal Mode:
Sometimes Trojans, Viruses, Malware, etc stop you installing and/or updating Programs to remove them.
If that happens, reboot into Safe Mode with Networking (from F8 list of Startup Options), and install, update and scan from there.
×
Most recent News stories